Note: If you determined that you are ineligible and need to unenrol your organization, simply uncheck the checkbox and the remittance adjustment calculations will stop.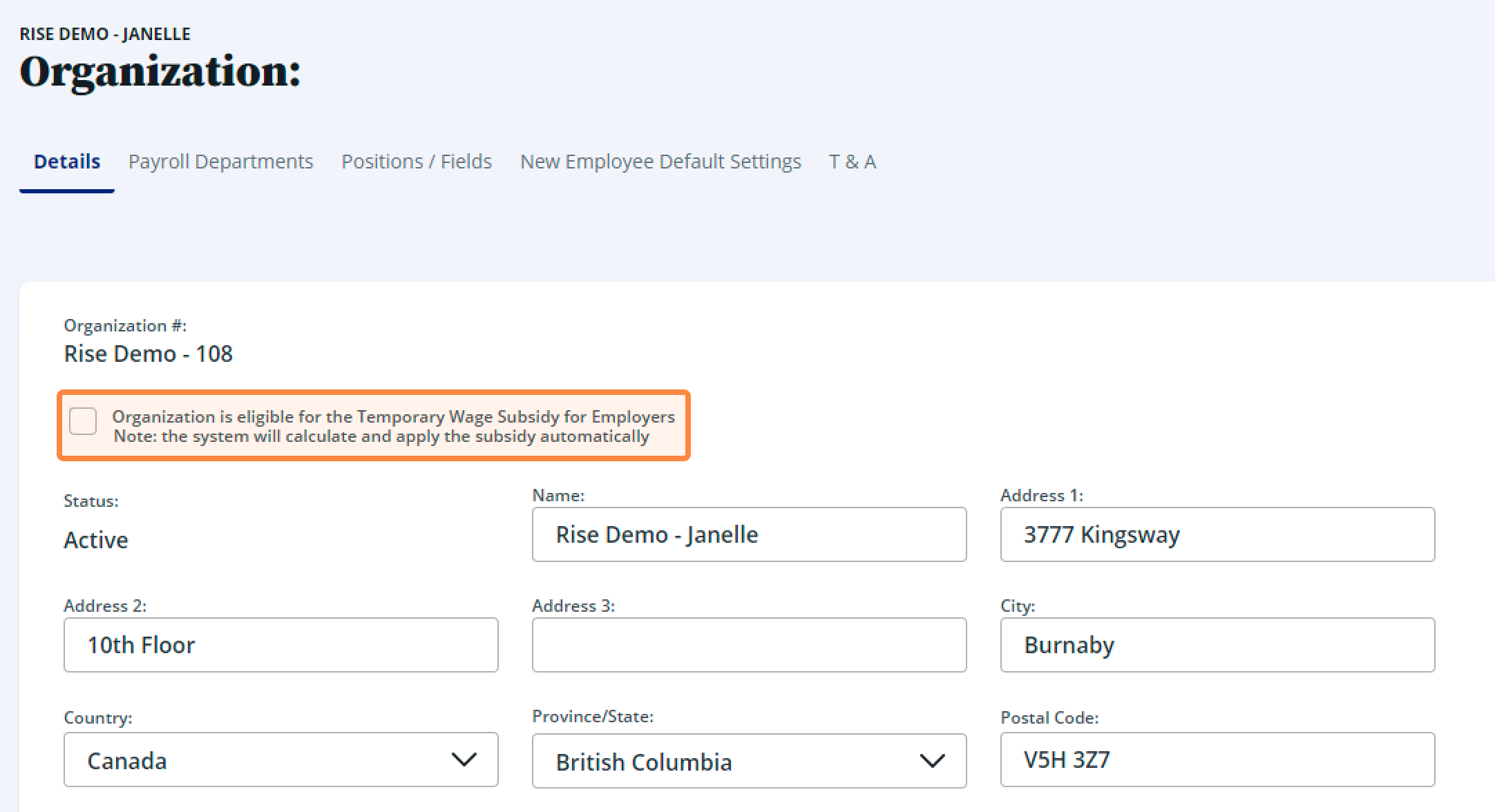 4. To help you keep track of the total amount of the adjustment, your invoice report will show a line item under the Remittances section. If your organization has more than one business number, each business number will have a subsidy calculated separately, with their own maximums.

5. You can also review the Federal Remittances Report to show the adjustments applied per pay run. This report can be found under the Custom Reports, Payroll Reports section.