How do I change an employee's position?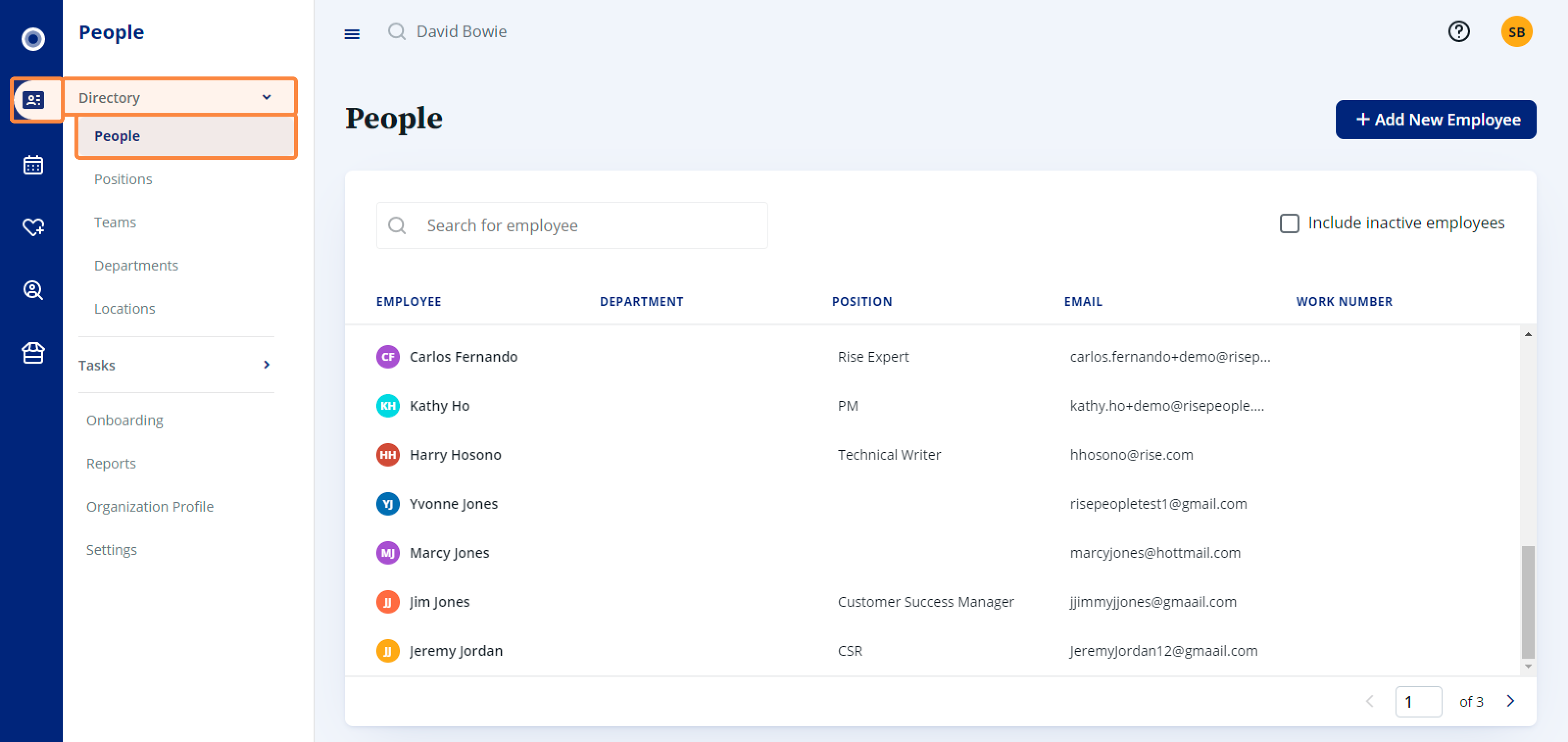 Alternatively, type the name of the employee you're looking for into the search bar at the top of the window and click their name when it shows up in the results.
2. Navigate to the Journey tab of the employee's profile, and click + Add an Event.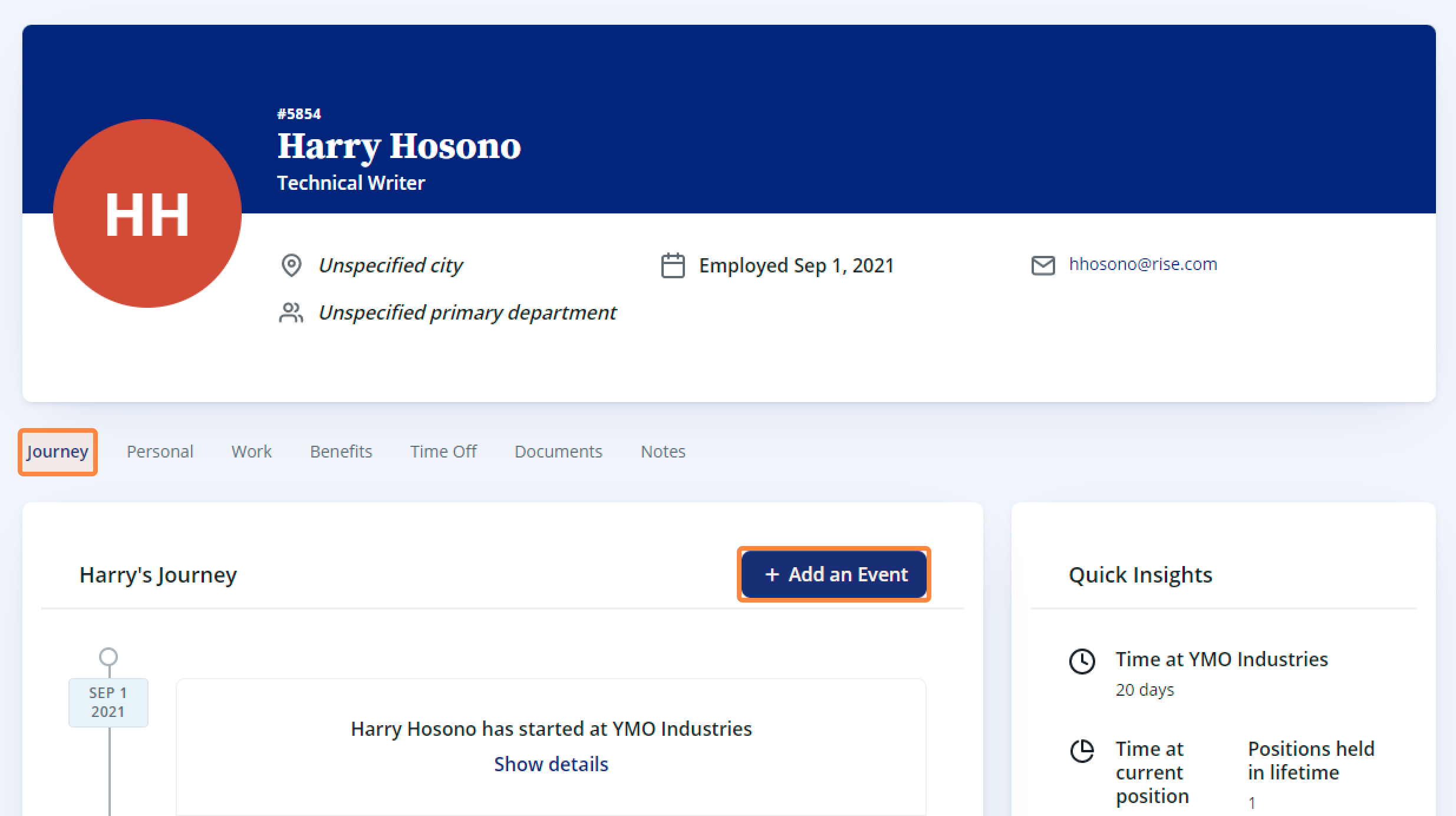 3. From the Event Type dropdown, select Change Position. Then, add the employee's new position in the TO field. Click Save when you're finished.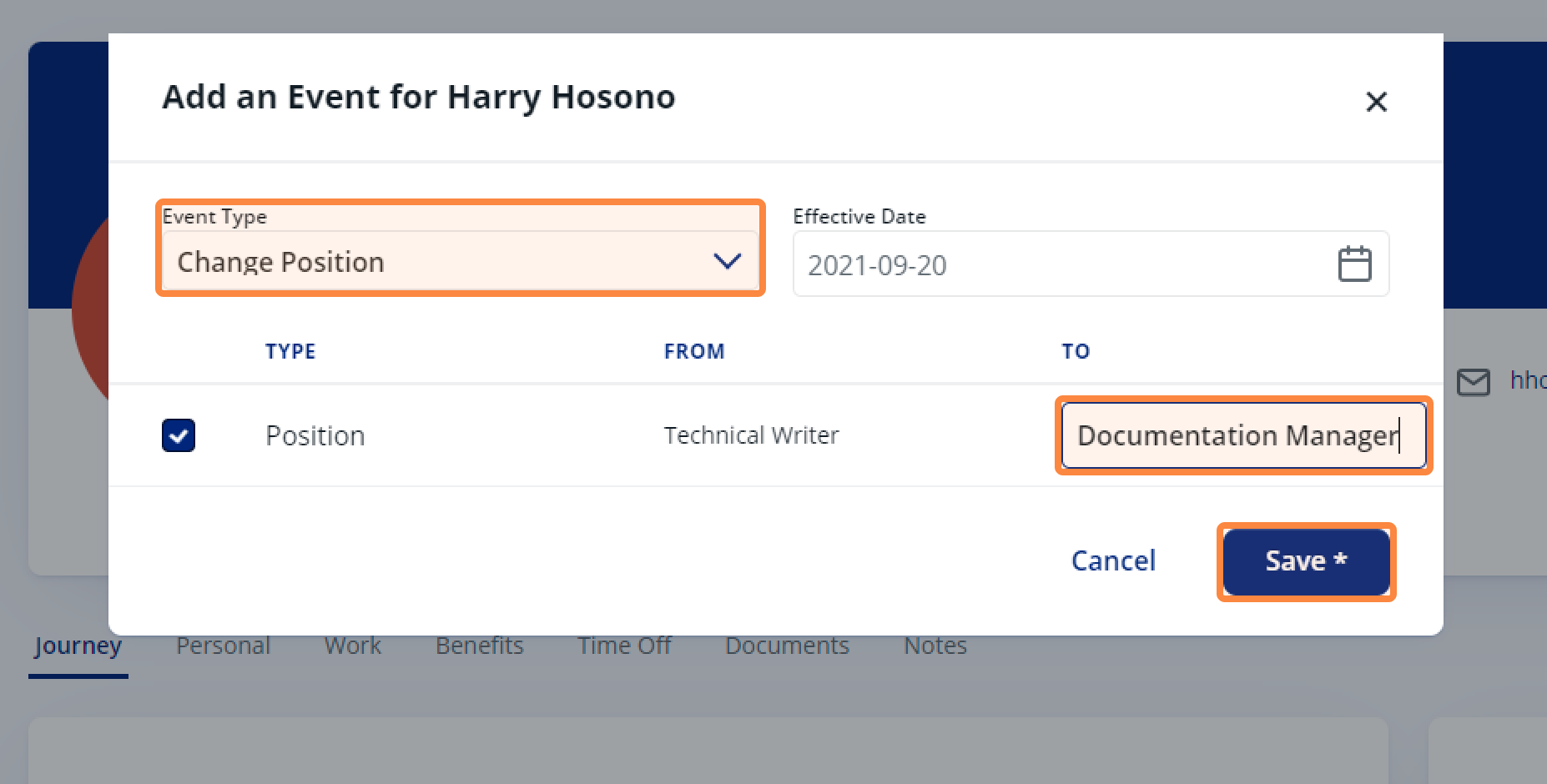 4. The employee's new position will be shown on the Journey tab of their profile. Click Show details to see their previous position or Reverse to reverse position change.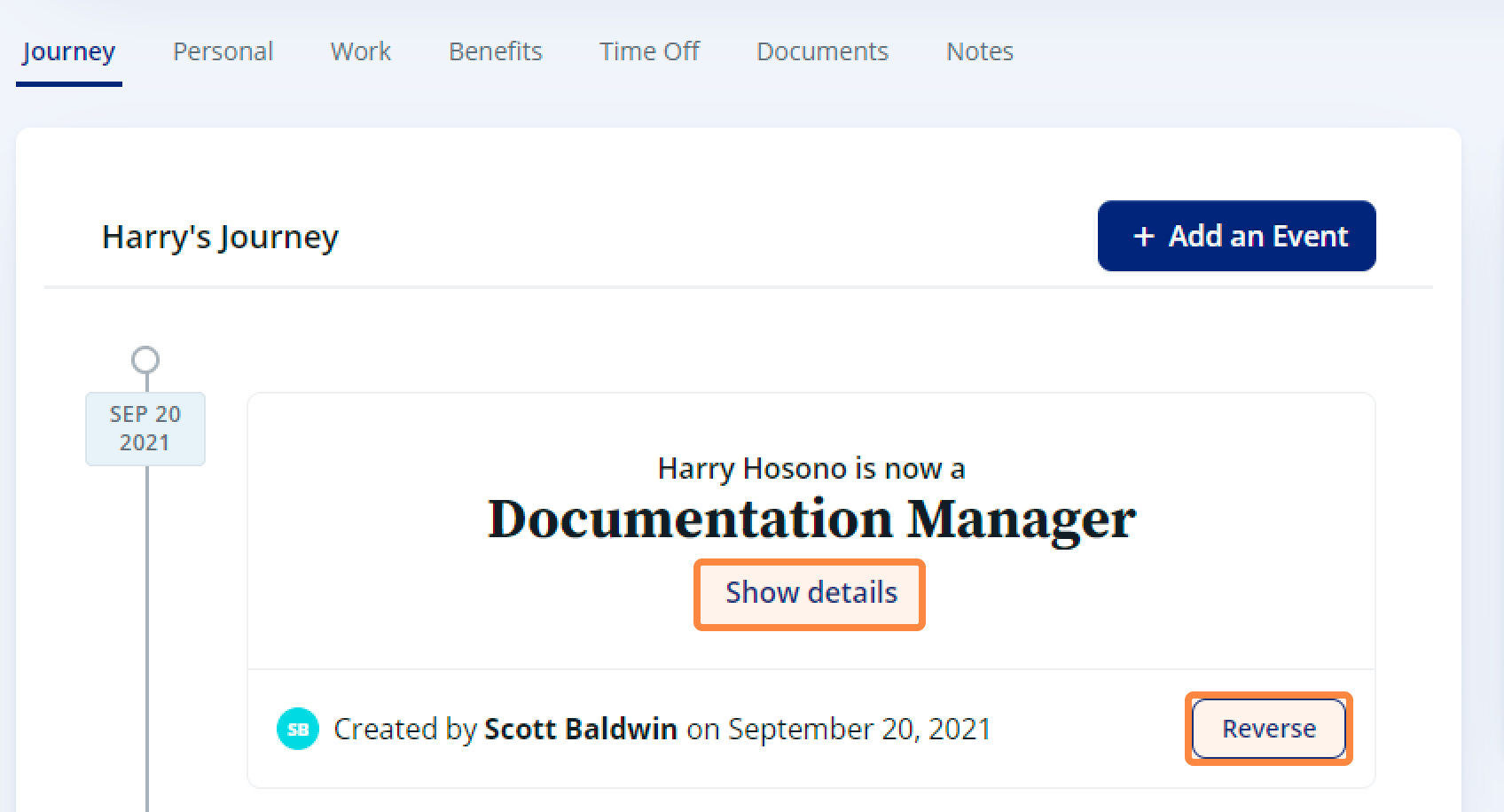 Related Articles

How to manage positions in HR

The Positions screen in People provides a master list of positions in your organization along with their details. 1. Navigate to People, and under Directory, click Positions on the left-hand side. Here you'll see a list of positions along with the ...

How to edit personal and work information in HR

Rise HR platform lets HR Owners edit personal and work information for employees. If you use Rise Payroll, this information is automatically synced to Payroll. Under default settings, Administrators and HR managers have full editing access. To learn ...

How to add a new employee to People

If your organization uses Rise Payroll new employees will automatically sync over to the Hub and Time Off. The sync will occur every hour. Check out our article on How to add an employee in Payroll. Adding a new employee 1. In the People menu on the ...

How to assign reviewers in HR

1. Log into Rise HR, click on your name, then click Settings from the dropdown. 2. Click on the Reviewers icon to select the roles that can approve or reject personal information changes. 3. You can select any role from Admins, HR Managers, ...

Approval Queue - How to approve or reject employee information changes

As a reviewer, you'll receive an email notification and a Task notification in your Rise HR when a member changes any personal information fields which you've set as Edit - needs approval. Information changes can only be made in Rise HR and will ...