How to add payroll instructions
Adding a provider level payroll instruction



1. Select

Payroll

from the side menu, and click on

Payroll Setup

.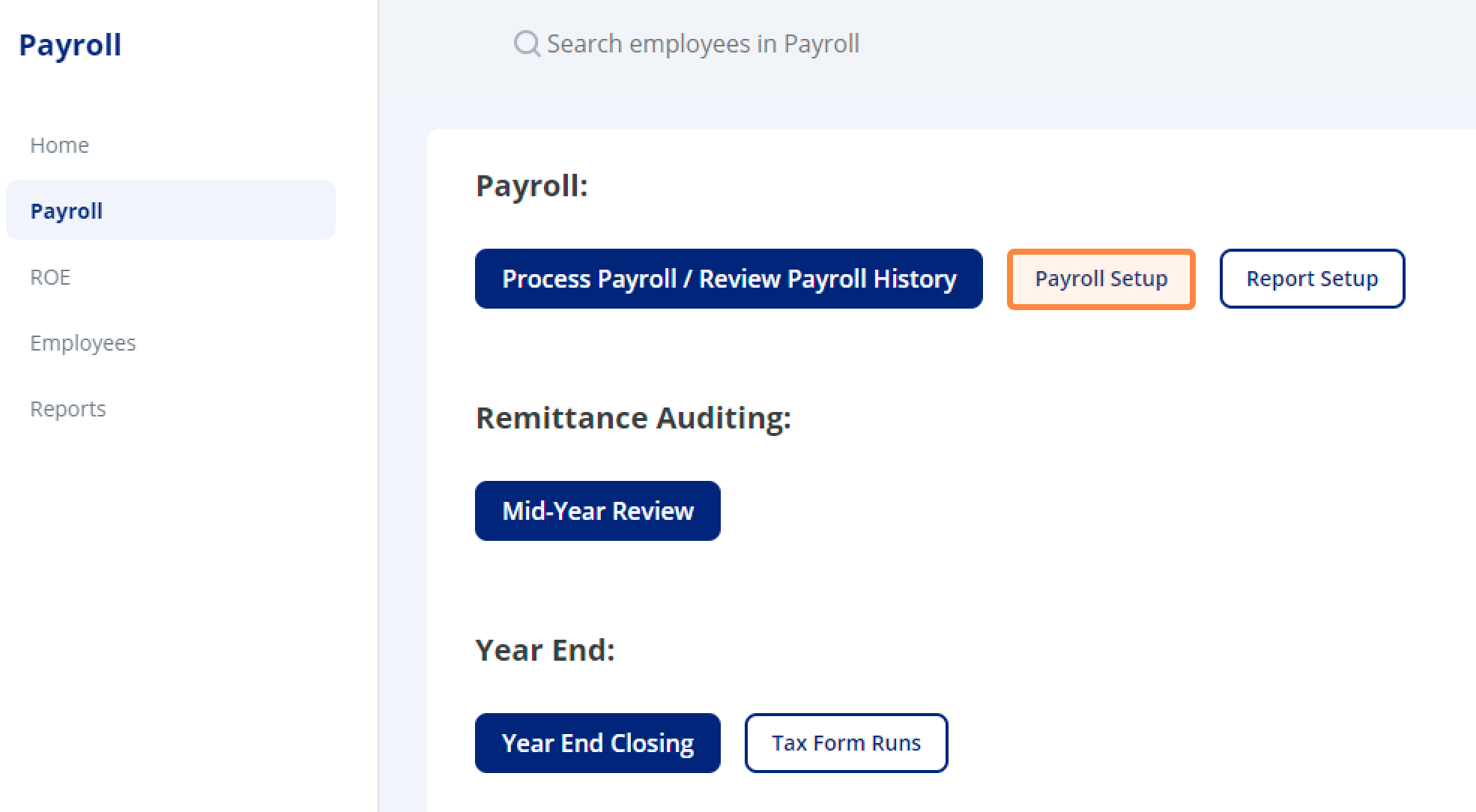 2. Choose the button

Add Payroll Instruction from Provider Library.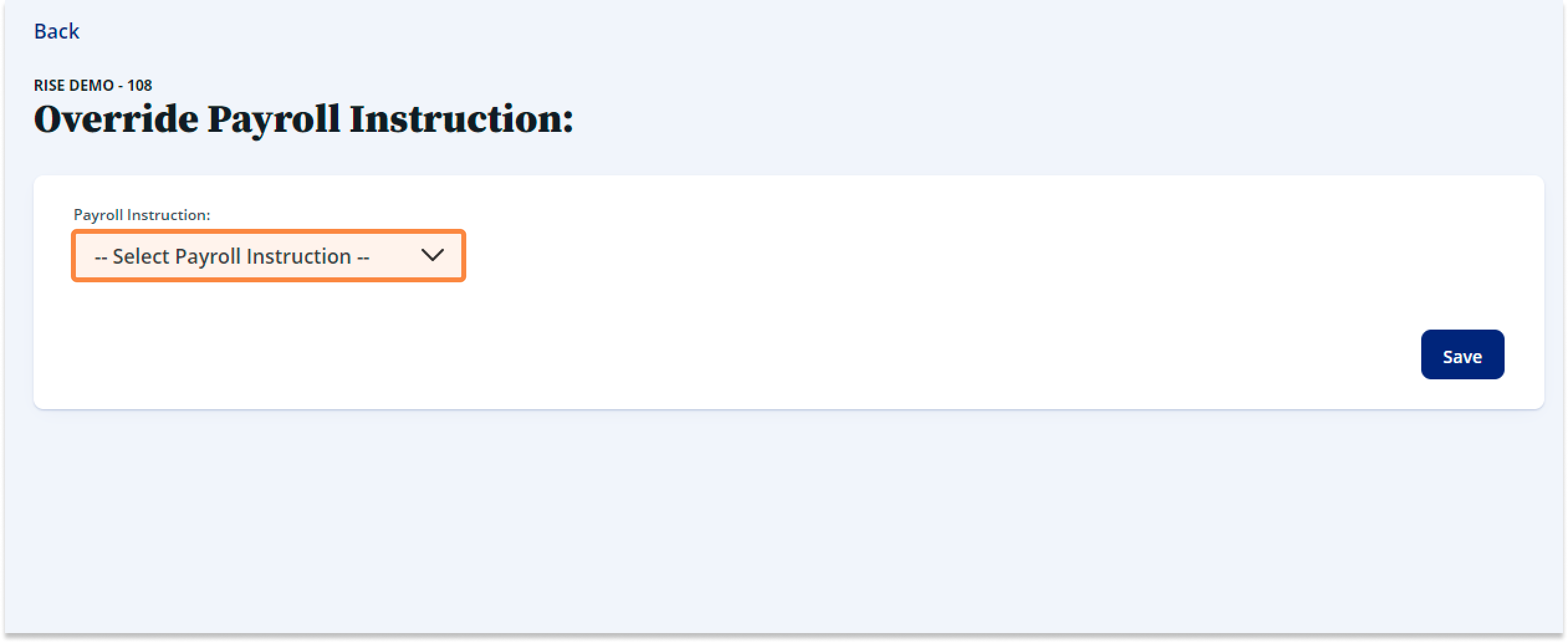 4. The provider payroll instruction

Pay in Lieu (Dollars)

with an input type money, increases insurable earnings for the Record of Employment but does not increase insurable hours. These amounts are not Quebec Pensionable.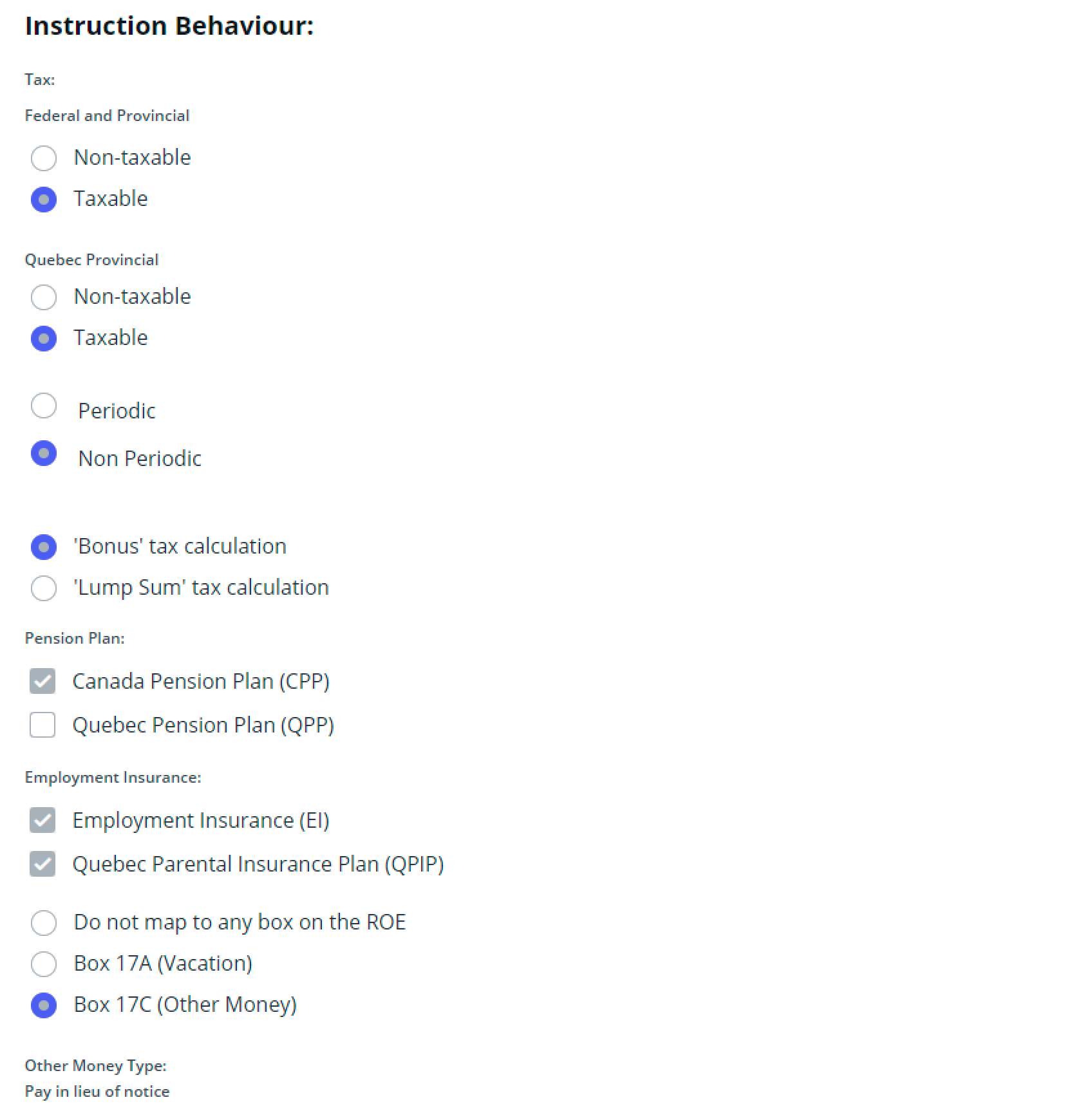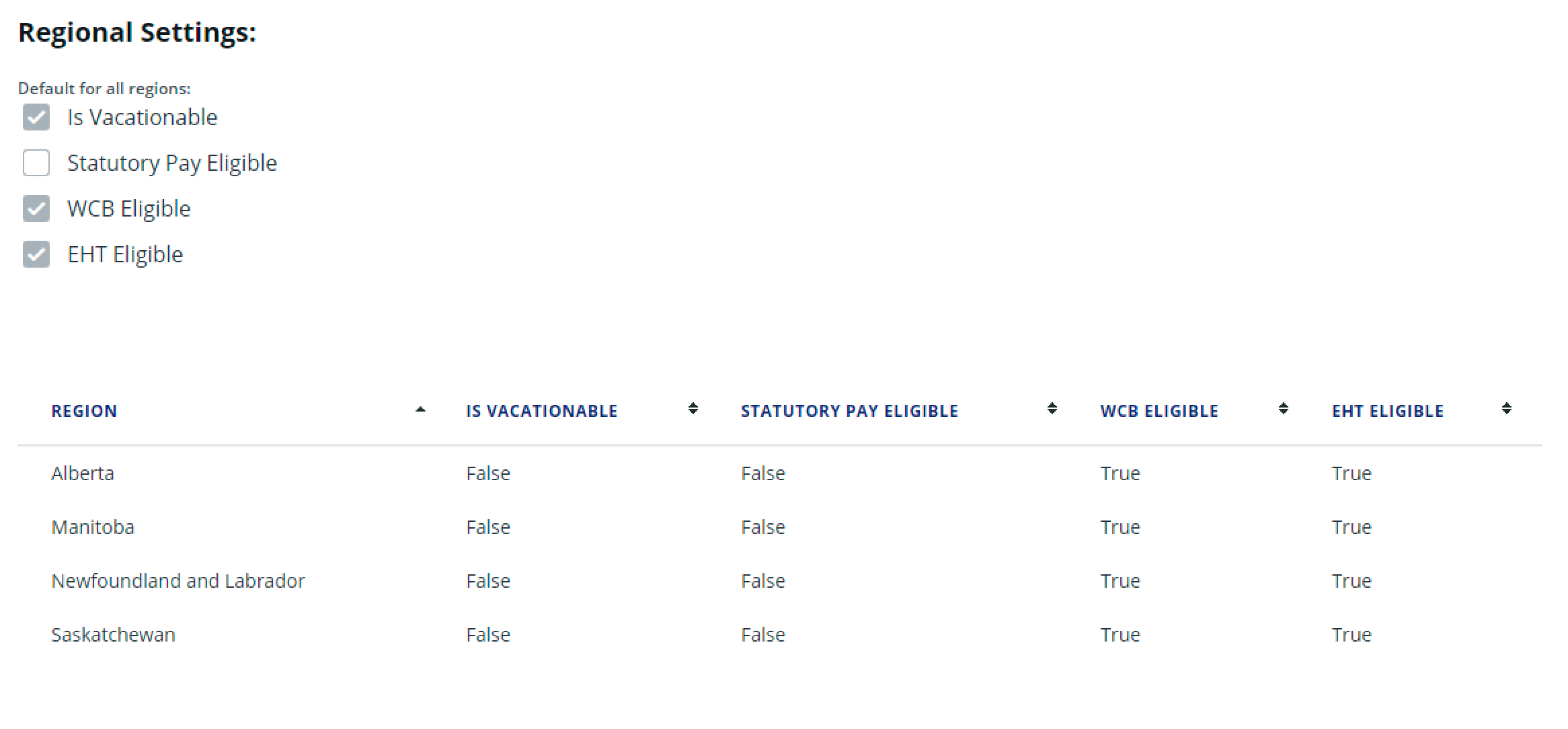 5. By default, the payroll instruction will be set to

Enabled

and not set to override the default properties. If you do want to override the default properties, see details on what these options mean in the custom payroll instruction creation articles. These settings can also be changed at any time.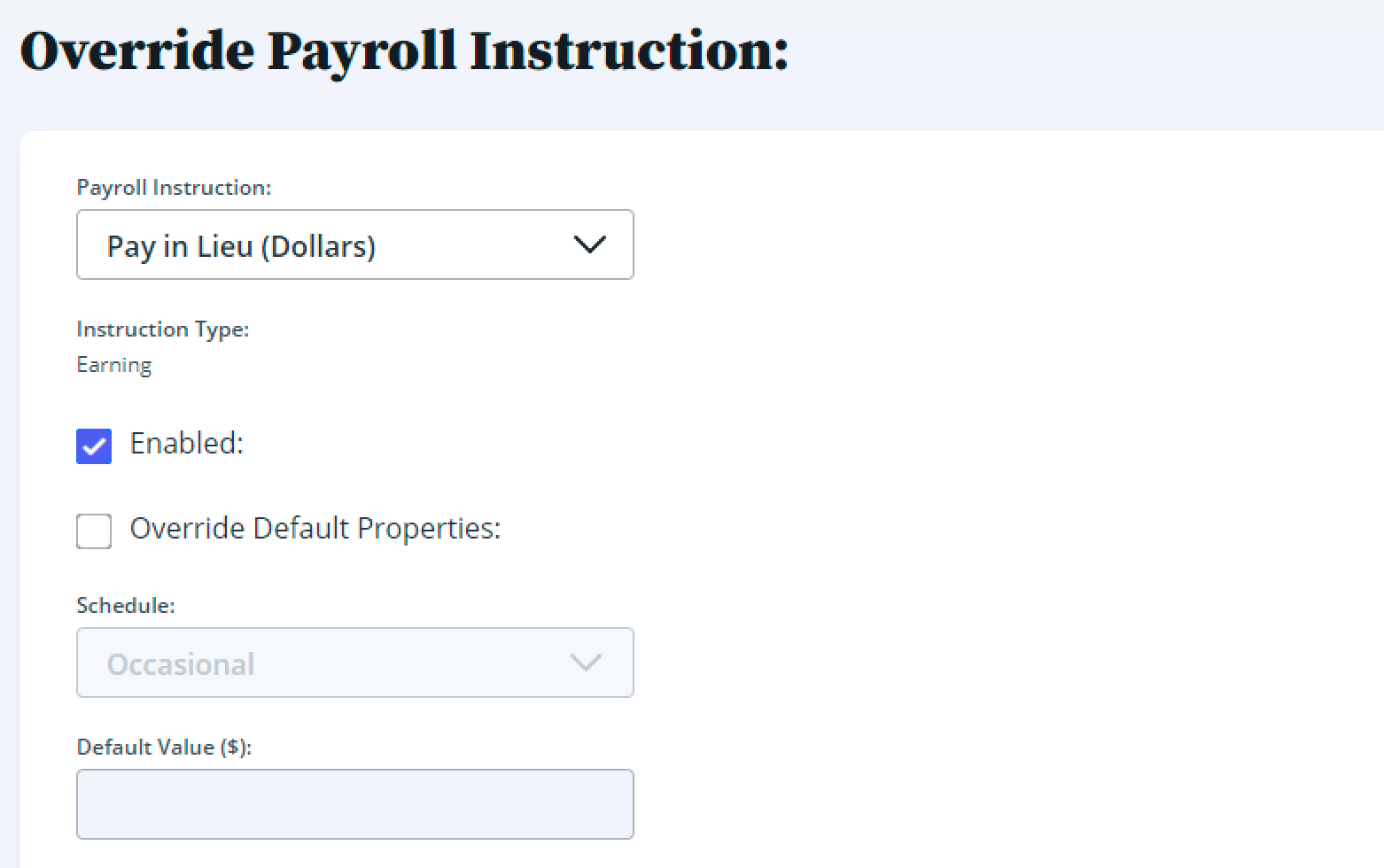 How to create a custom payroll instruction



Related Articles

How to manage payroll specifications for an employee

If a payroll instruction exists for your company as a whole, it is set up in one of two ways; applicable to all employees, or applicable to only those it is added to. If set up as applicable to all employees, the payroll instruction will appear as a ...

How to add payroll instructions to the input sheet

Adding an instruction to the input sheet If a payroll instruction is not scheduled to appear on this run (or potentially not scheduled to appear on any run by default, as is the case with "occasional" payroll instructions) it will be available to add ...

How to add an employee to Payroll

To add an employee to Payroll, you will have to follow a different set of steps depending on which Rise features your organization uses. My organization only uses Rise Payroll If your organization only uses Payroll, you can add employees directly ...

How do I organize my payroll instructions?

Assigning a sort order to payroll instructions The system allows for the assignment of a "sort order" for each payroll instruction. Earnings, Benefits, and Deductions will always stay within their respective categories, but within each category, the ...

Retirement Allowance and Severance Pay payroll instructions

Canada Revenue Agency (CRA) and Revenu Québec (RQ) regulations state that severance pay and retiring allowances must use the non-periodic lump sum method to calculate tax. A new payroll instruction, Severance Pay, is added to Rise payroll ...