Closing the Year
Before you close the year, you must be absolutely sure that you are finished paying employees for the year. Once the year is closed, it cannot be opened. The year must be closed in order to process payroll for the new year. Please do not close the year if you plan to create an ad-hoc pay run in the current tax year.
1. In the side menu, click Payroll. Next, in the Year End section, click Year End Closing.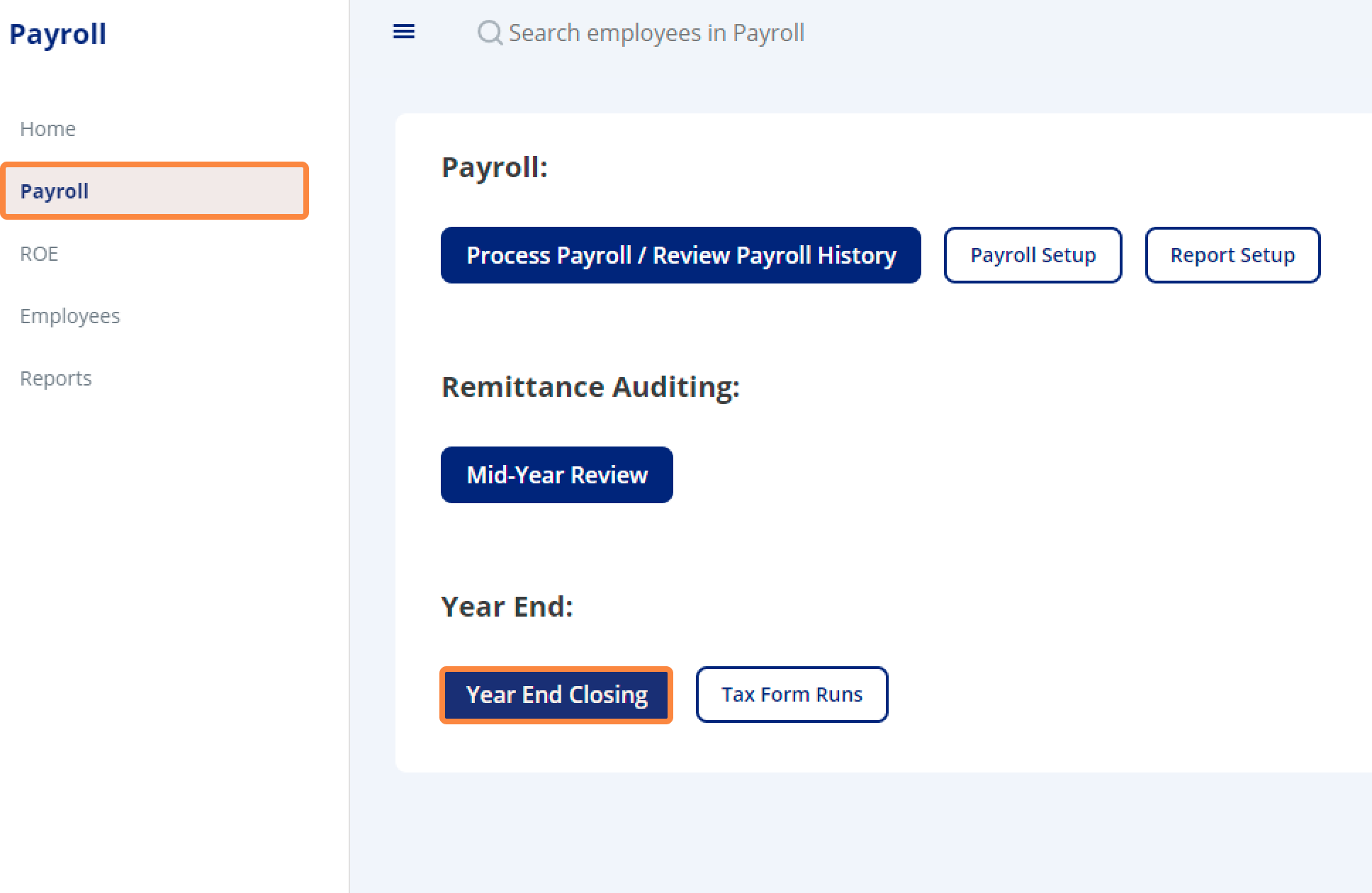 2. Under Close Year End, you can review the status of the year. To be eligible for closing, you must have all pay runs within the year posted and the year cannot already be closed.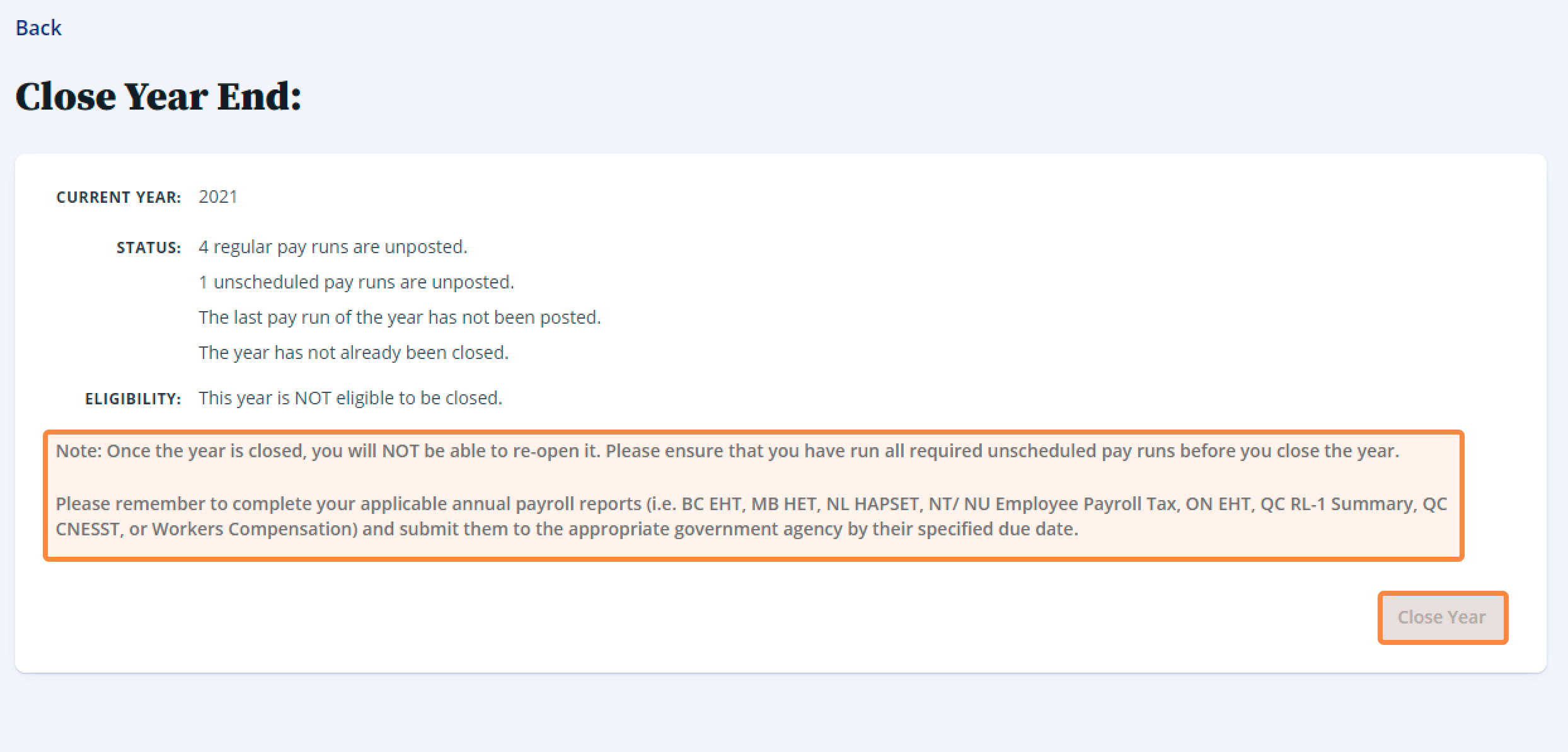 3. If eligible, and you're sure you're finished paying employees for the current year, click Close Year. This will then allow you to begin processing payroll for the next calendar year. If the button is greyed out, see below for guidance.

Why am I ineligible to close?


There are four potential errors that will cause the eligibility to read "This year is NOT eligible to be closed" and for the Close Year button to be greyed out and unclickable.


Note: Tax configurations are rolled forward for simplicity, but the CRA still recommends your employees update their TD1s every year.