The Government of Canada continues to support Canadians businesses facing hardship due to the global COVID-19 outbreak. With the Canada Emergency Wage Subsidy (CEWS), eligible employers can apply for a wage subsidy of up to 75% of their employee wages retroactive from March 15, 2020 to December 2020.

To prepare your claim period data for the Canada Revenue Agency (CRA), our CEWS report helps you gain access to subsidy information per pay run and employee. Along with this report, you'll need to provide a list of eligible employees on leave with pay, your financial statement information, net loss calculation and other documentation. For additional information from the government of Canada, visit Emergency Wage Subsidy (CEWS).

Please note that if you're eligible for both CEWS and the 10% Temporary Wage Subsidy for Employers (TWS) and participate in both programs, you can only claim a maximum cumulative subsidy of 75% of the eligible remuneration paid to employees during this claim period. This means you must reduce your CEWS claim by all amounts you claim under the TWS for pay dates in a specific CEWS claim period. For more information on both programs, visit How the TWS and the CEWS work together.

Before you begin, we highly recommend that you read the latest CRA CEWS press release from August 17, 2020 to familiarize yourself with the latest changes and eligibility requirements.

Log into Payroll, then click Reports on the left-hand menu.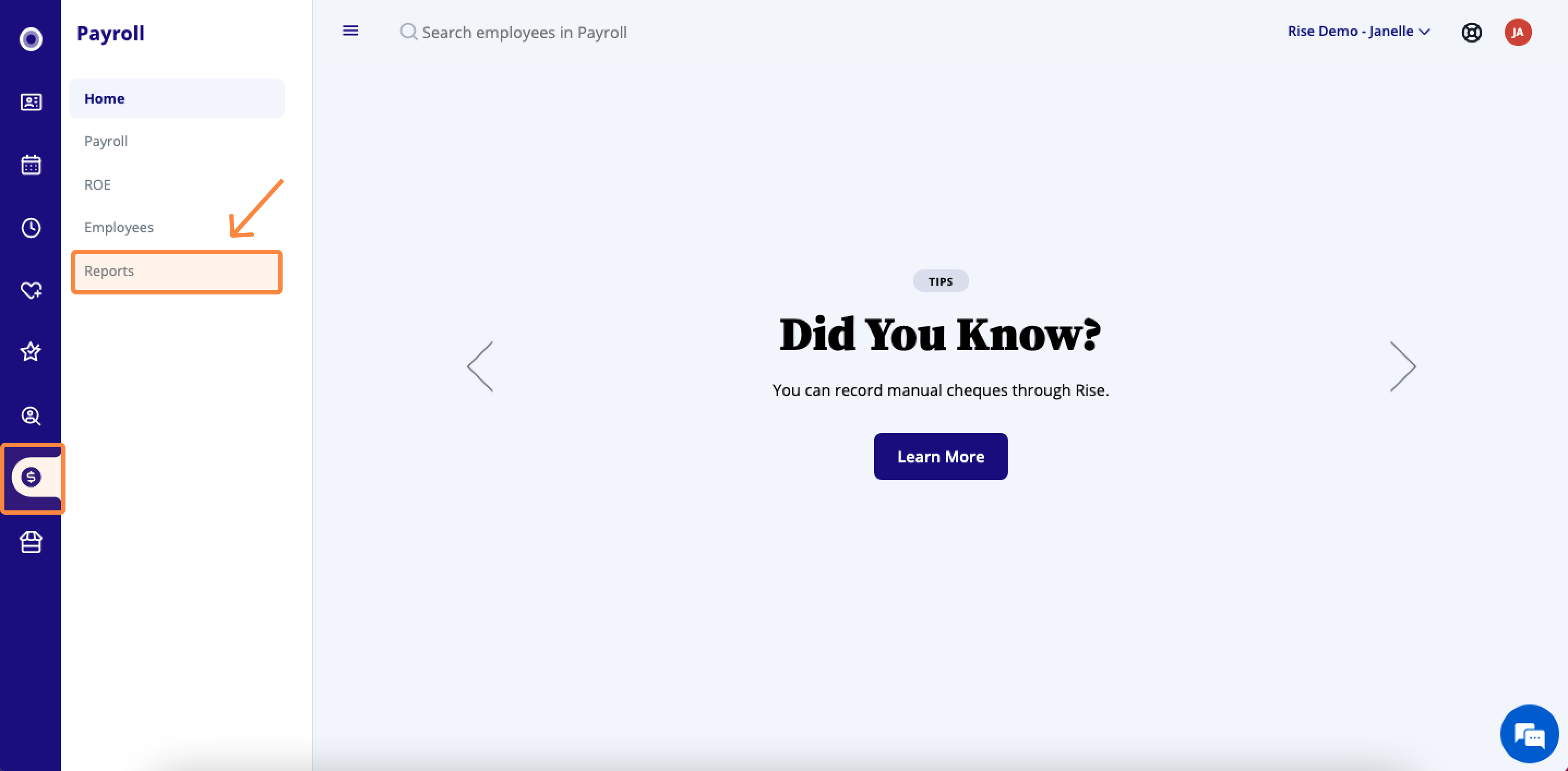 Under Reports, click on the Custom Reports tab, then scroll down to the Payroll Reports section.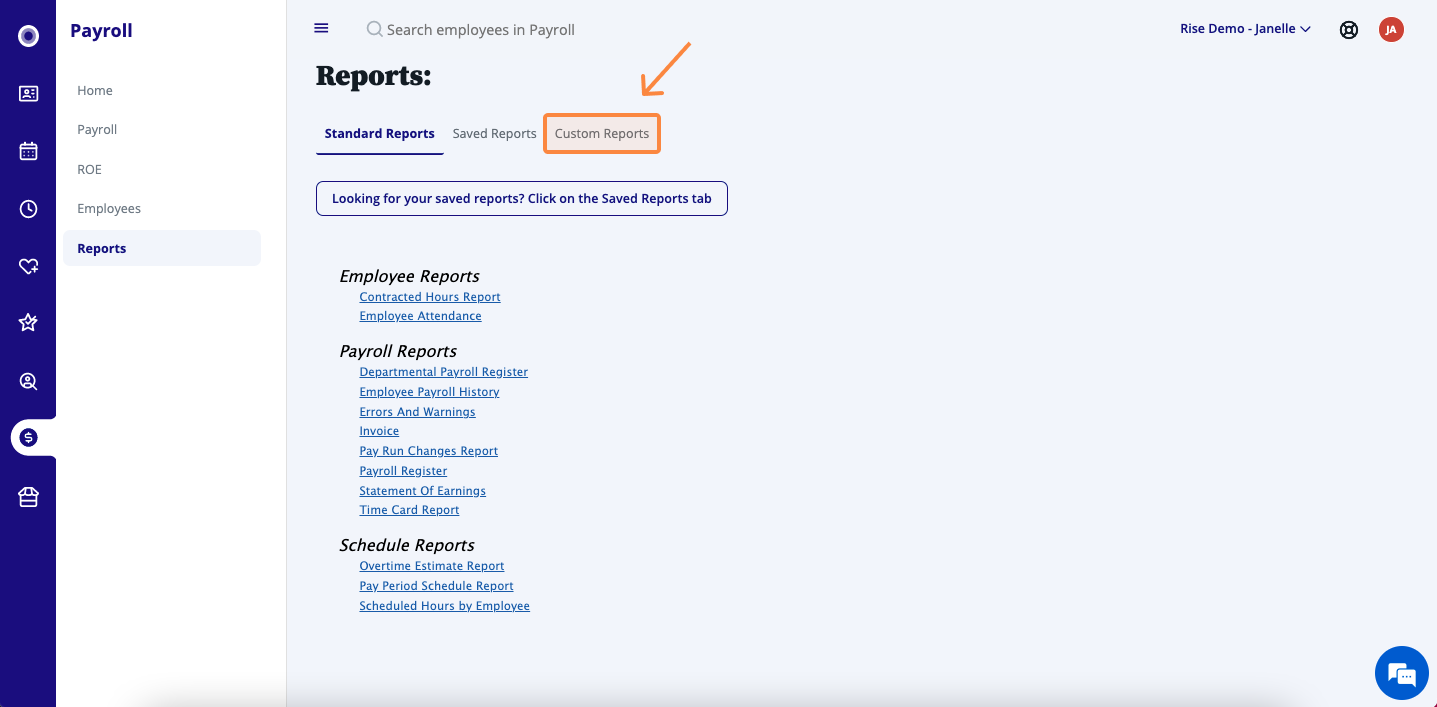 Under the Payroll Reports section, click on 2020 75% Canada Emergency Wage Subsidy (CEWS).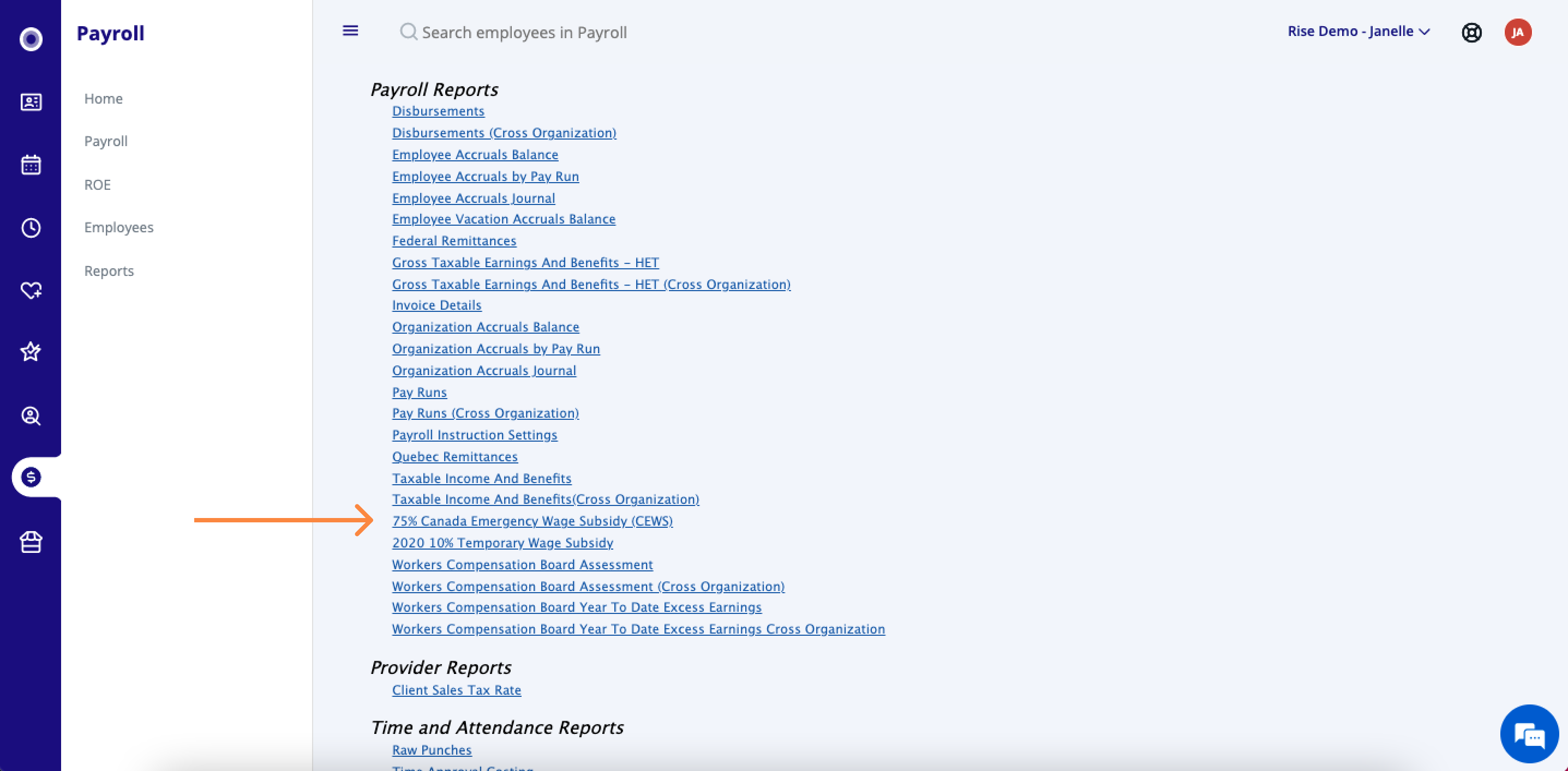 To select the applicable CEWS claim period, enter the start and end date as DD/MM/YYYY or use the calendar icon to choose specific dates.

Note: You can check the specific claim periods you can apply for on Canada Emergency Wage Subsidy (CEWS).

5. Once you're done, click the Submit button.


Note: While both gross taxable earnings and benefits are eligible for the CEWS wage subsidy, it's important to review the CRA documentation to ensure you're including all eligible earnings as each company's situation varies.
For each pay date within the claim period you've selected, you'll generate a downloadable report for each employee showing the following:

6. You can download and save the CEWS report as an Excel file, CSV file or PDF.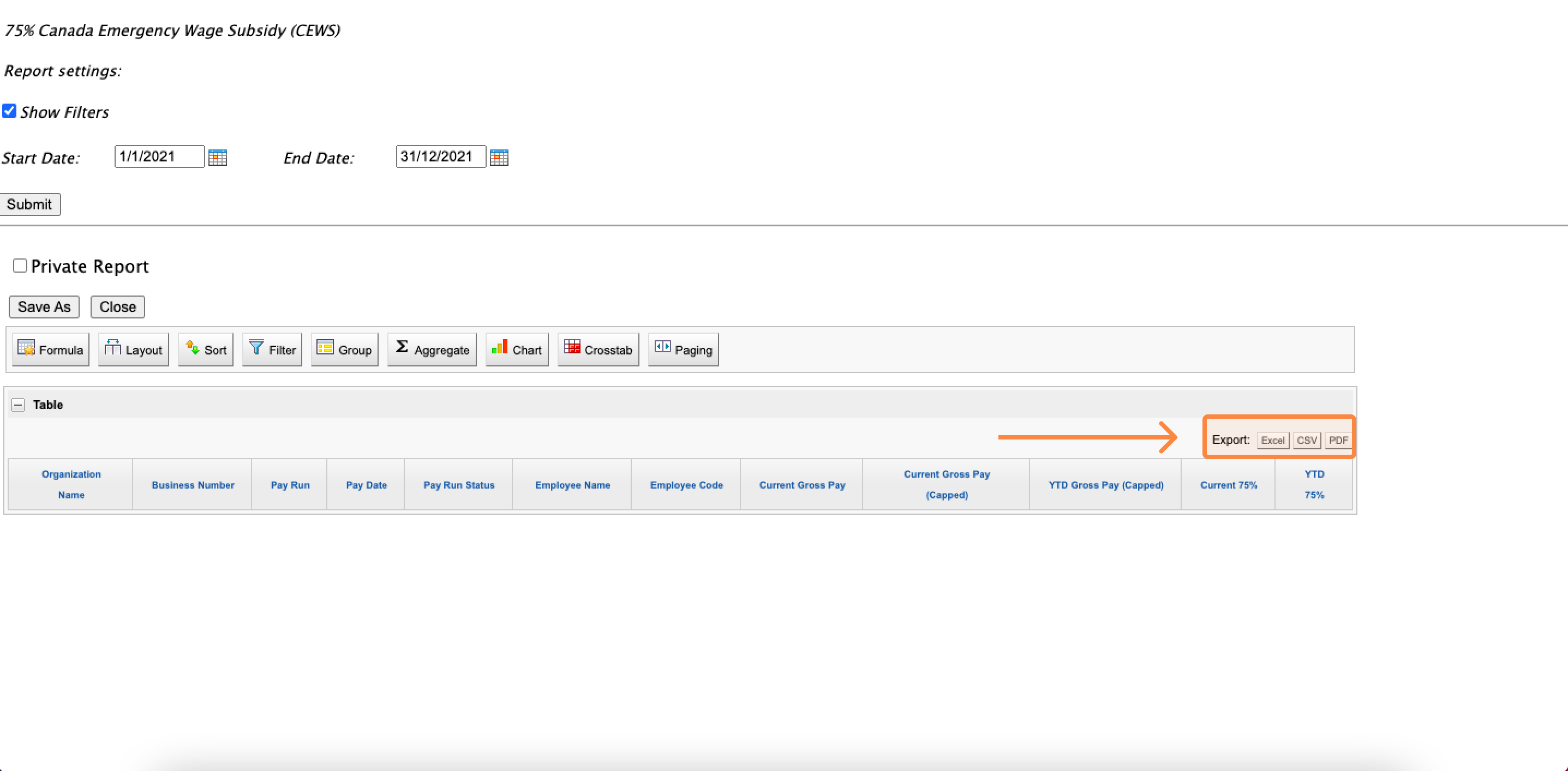 7. You can use this CEWS report for this claim period as part of your CRA application to receive the CEWS wage subsidy.
For more information on how to submit your monthly claim, visit the official Apply for CEWS page.

If you have any questions related to CEWS eligibility requirements, calculations, the application or other related topics, please contact CRA directly by calling 1-833-966-2099.

Here are additional CEWS resources from CRA: