How to view and change your pay date
Where to find your payroll calendar/schedule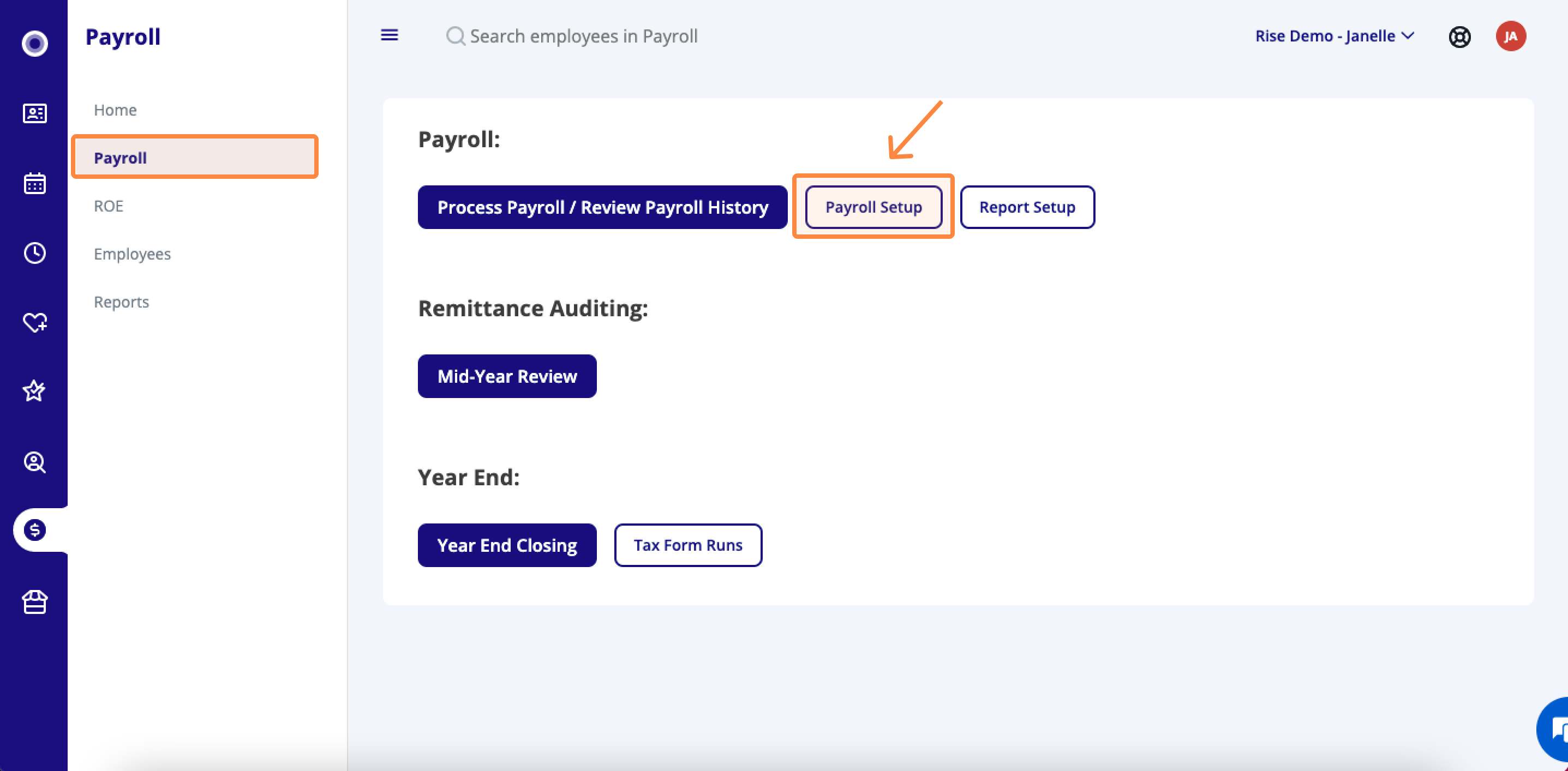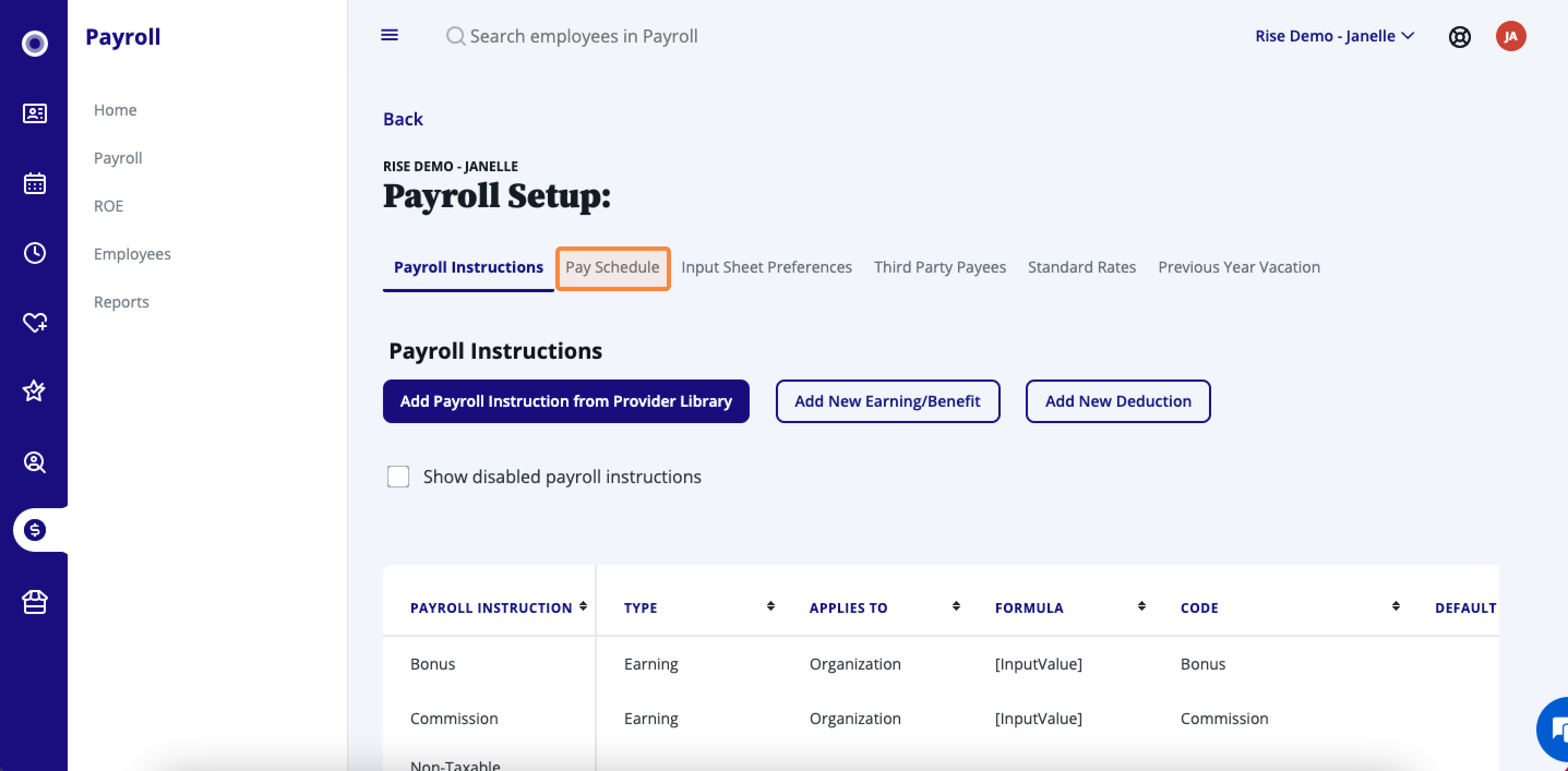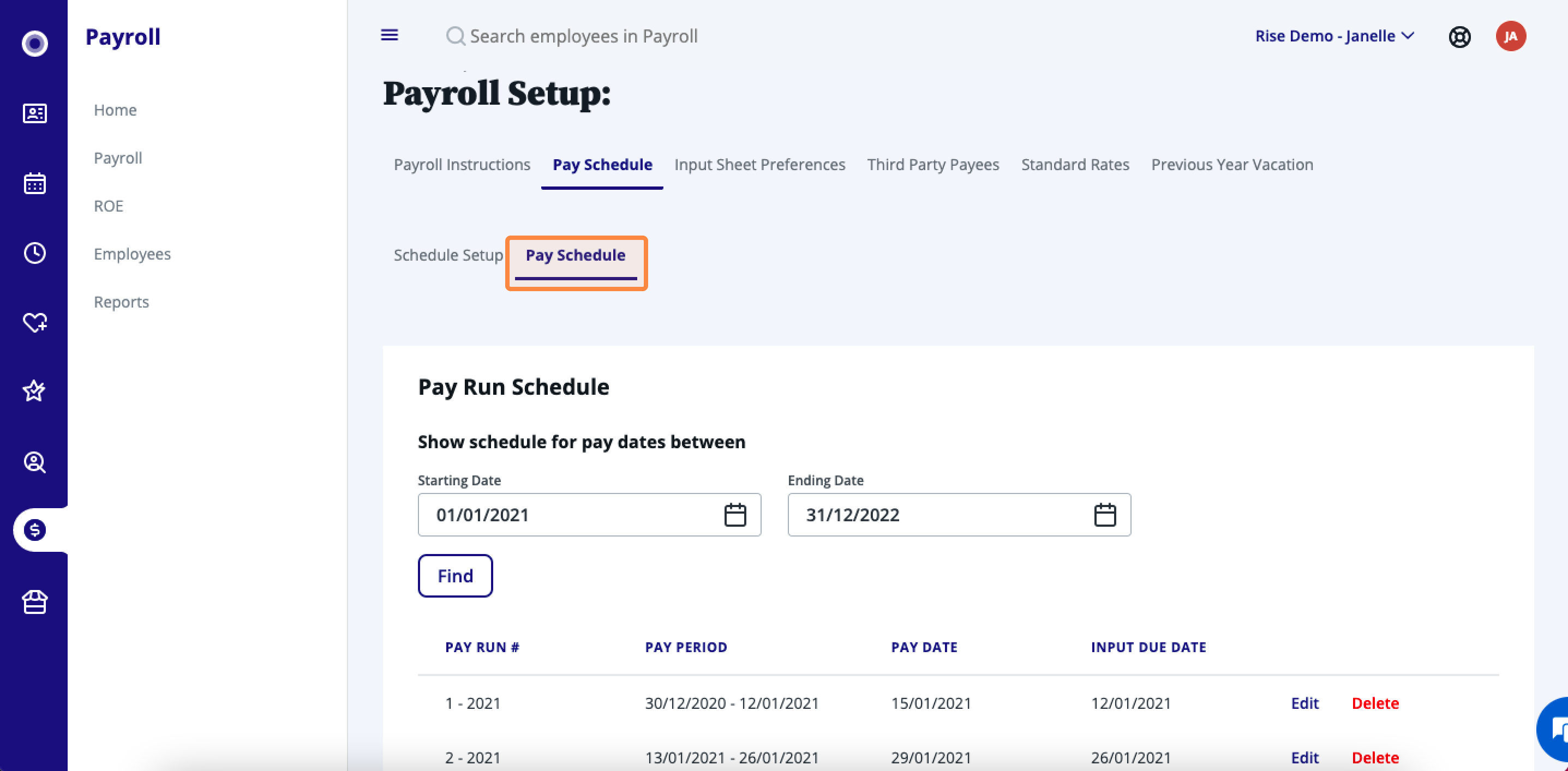 3. You can filter the display according to date range as needed.
4. To see the following pay runs, click on the page numbers below.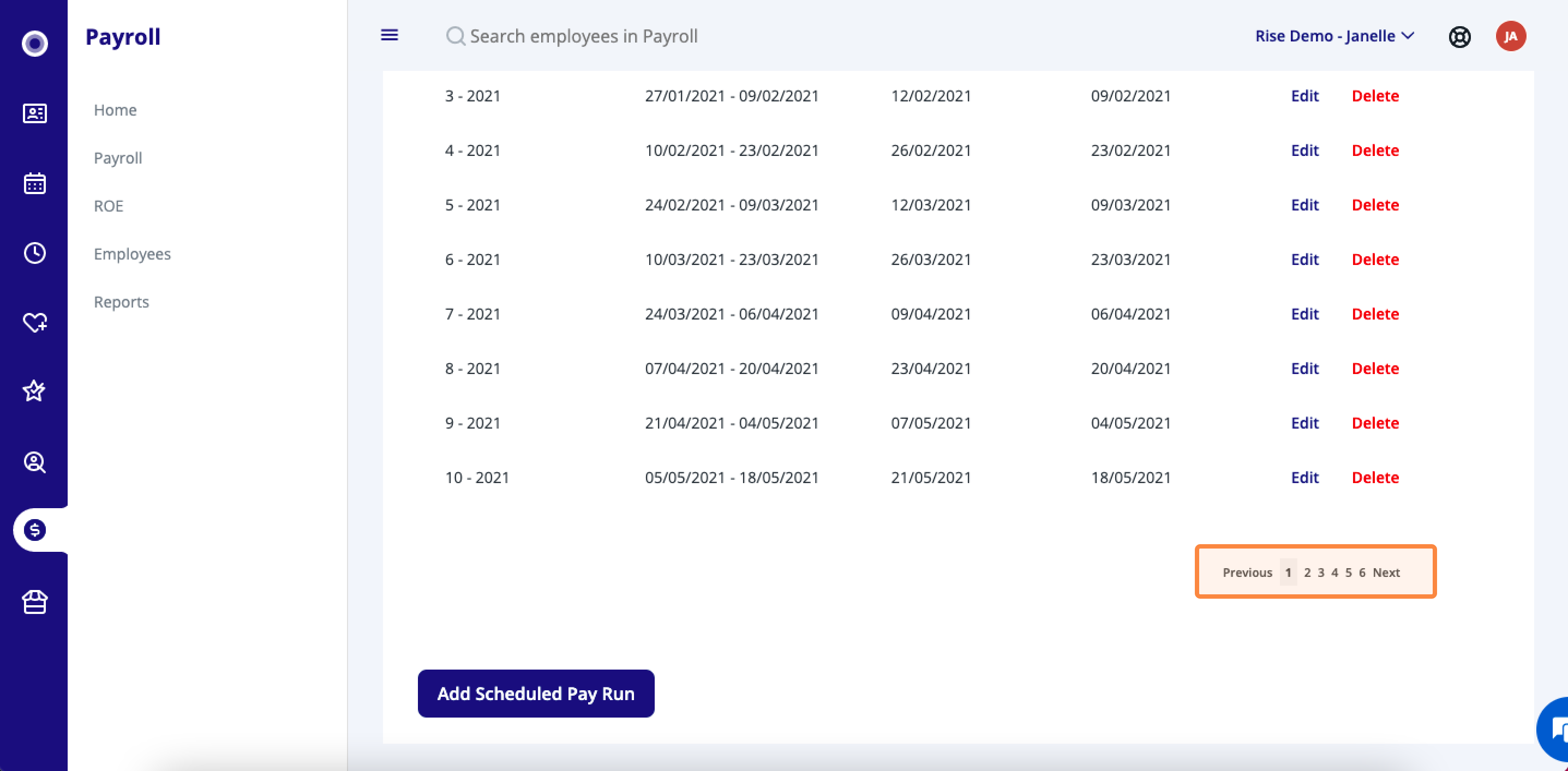 5. To edit a pay run, click

Edit

next to the desired pay run.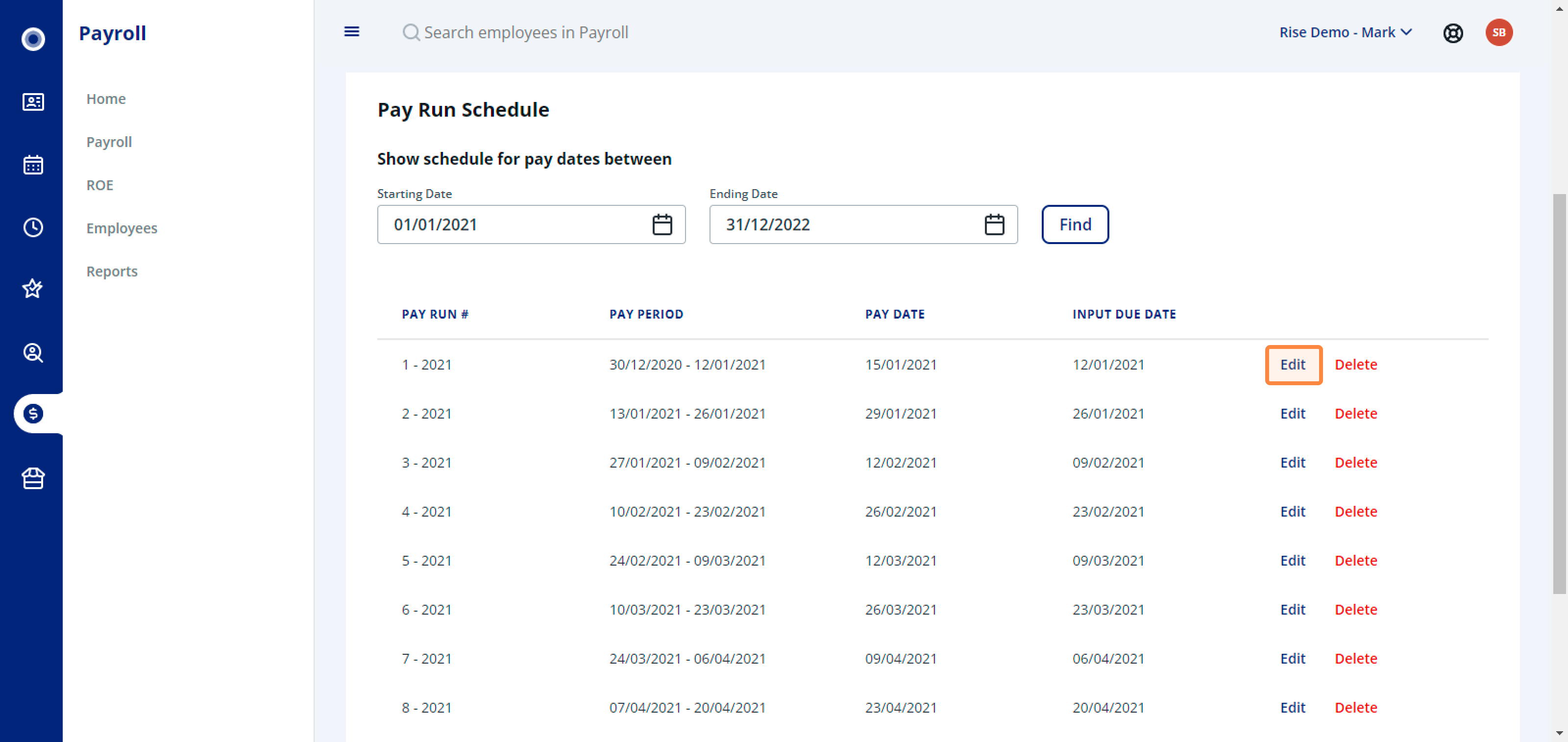 Adjust the pay run details as necessary, then click Save.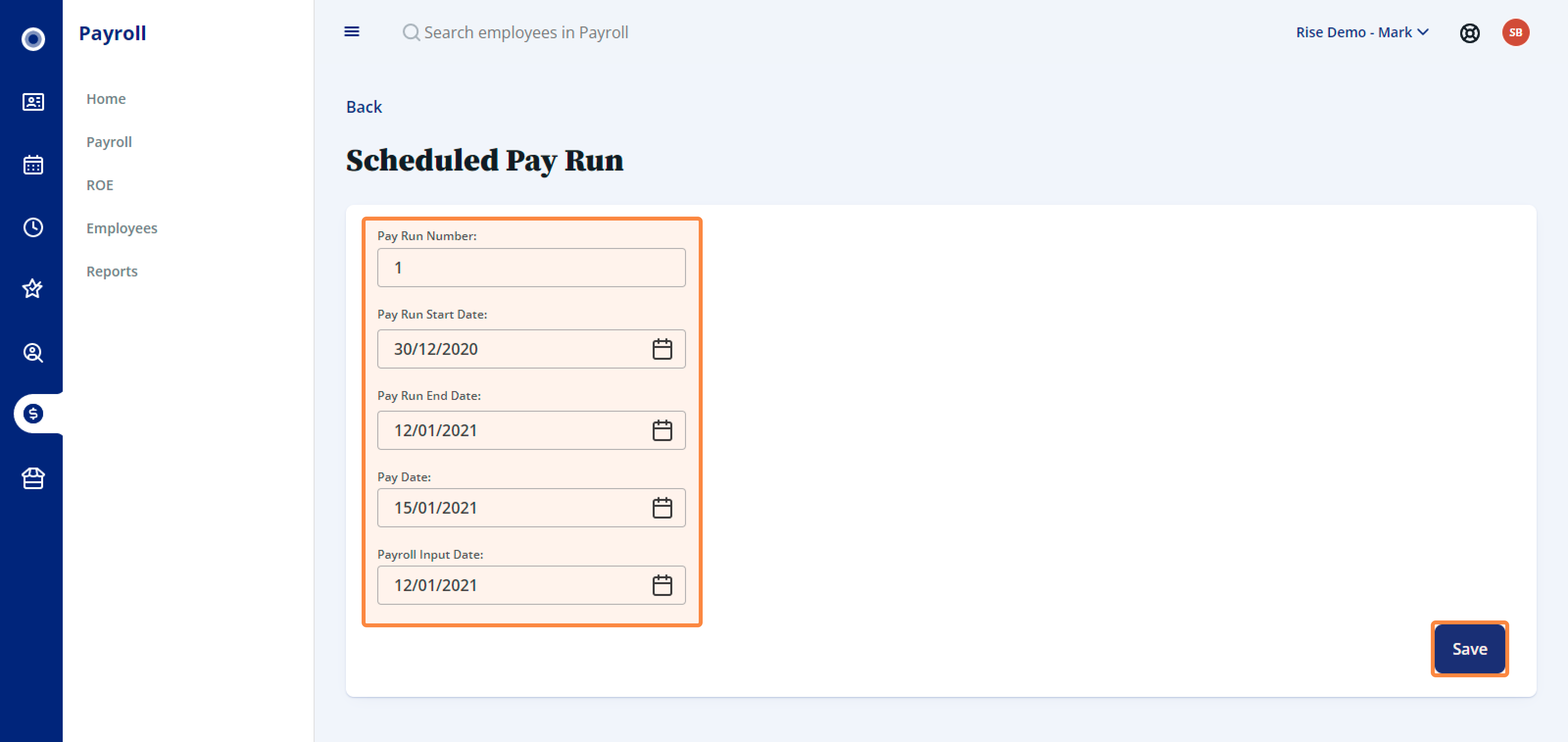 Related Articles

How to change an ad-hoc payroll pay date

Determining an appropriate pay date When you create an ad-hoc pay run, you specify the pay date. Just like your regular payroll, Rise needs three banking days to process ad-hoc pay runs. If you approve the pay run on Monday before 10am PST the ...

How to finish (approve) a pay run

Submitting a pay run This tutorial is for the final steps of this process, you will have already done the following; Created a regular or ad-hoc pay run. For more information on how to create pay runs, check out our articles on How to create a ...

How to set up payroll

Before you start processing your first payroll with Rise, please ensure you do the following: 1. If you have previously used a different provider, please inform Service Canada of your intent to change payroll providers by issuing a single Record of ...

How to create an ad-hoc pay run

1. In the Payroll menu on the left-hand side, click Payroll. 2. Click Process Payroll / Review Payroll History. 3. Click Create Ad-Hoc Payroll. ...

How to create a deduction pay code

1. Open Payroll, click Payroll, and then click Payroll Setup. 2. In the Payroll Instructions tab, click on Add New Deduction. Options within the setup screen 1. The first section is titled Details. You will need to enter both the English and French ...