How to create an ad-hoc pay run
1. In the

Payroll

menu on the left-hand side, click

Payroll

.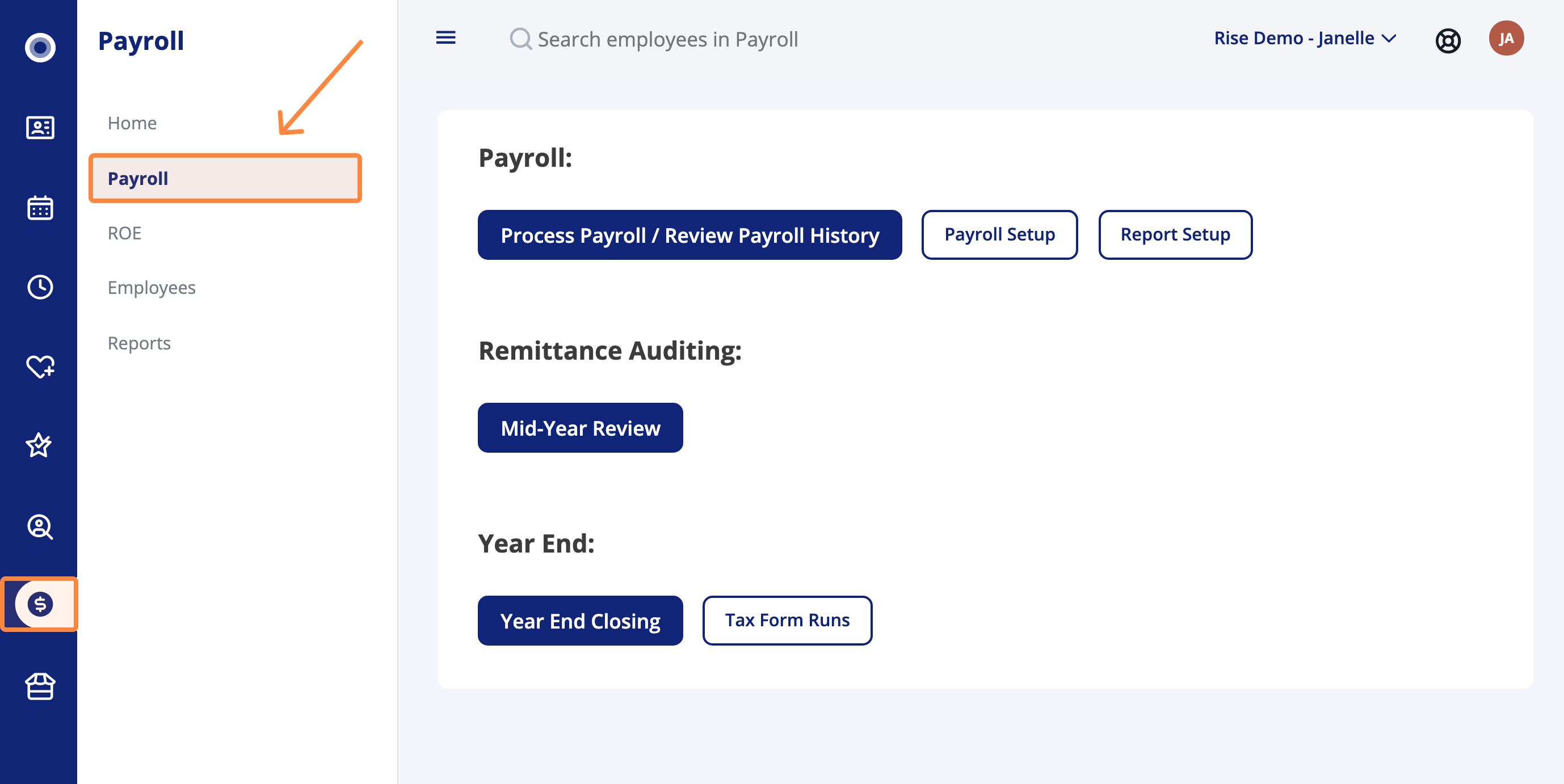 2. Click

Process Payroll / Review Payroll History

.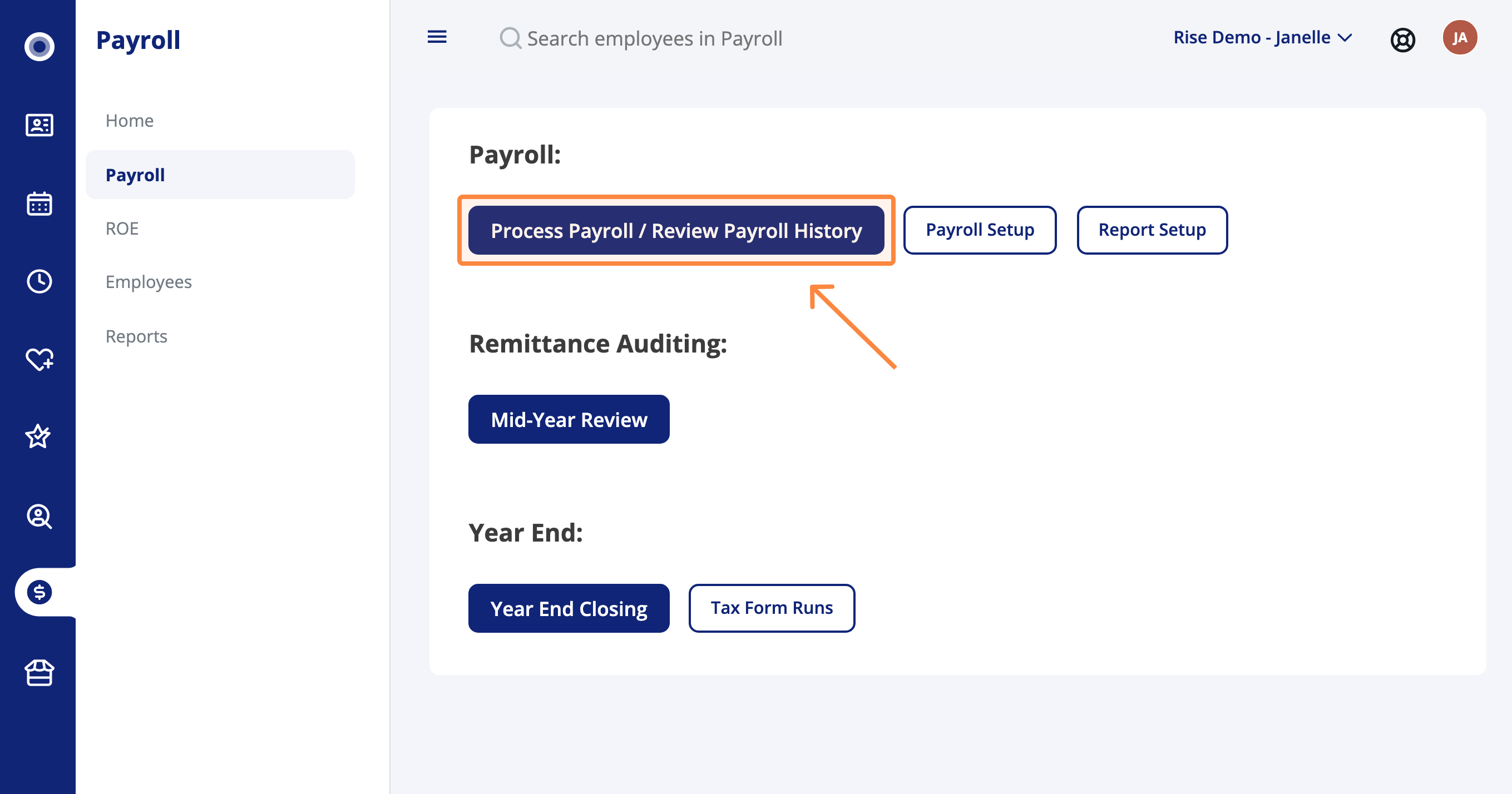 3.

Click

Create Ad-Hoc Payroll

.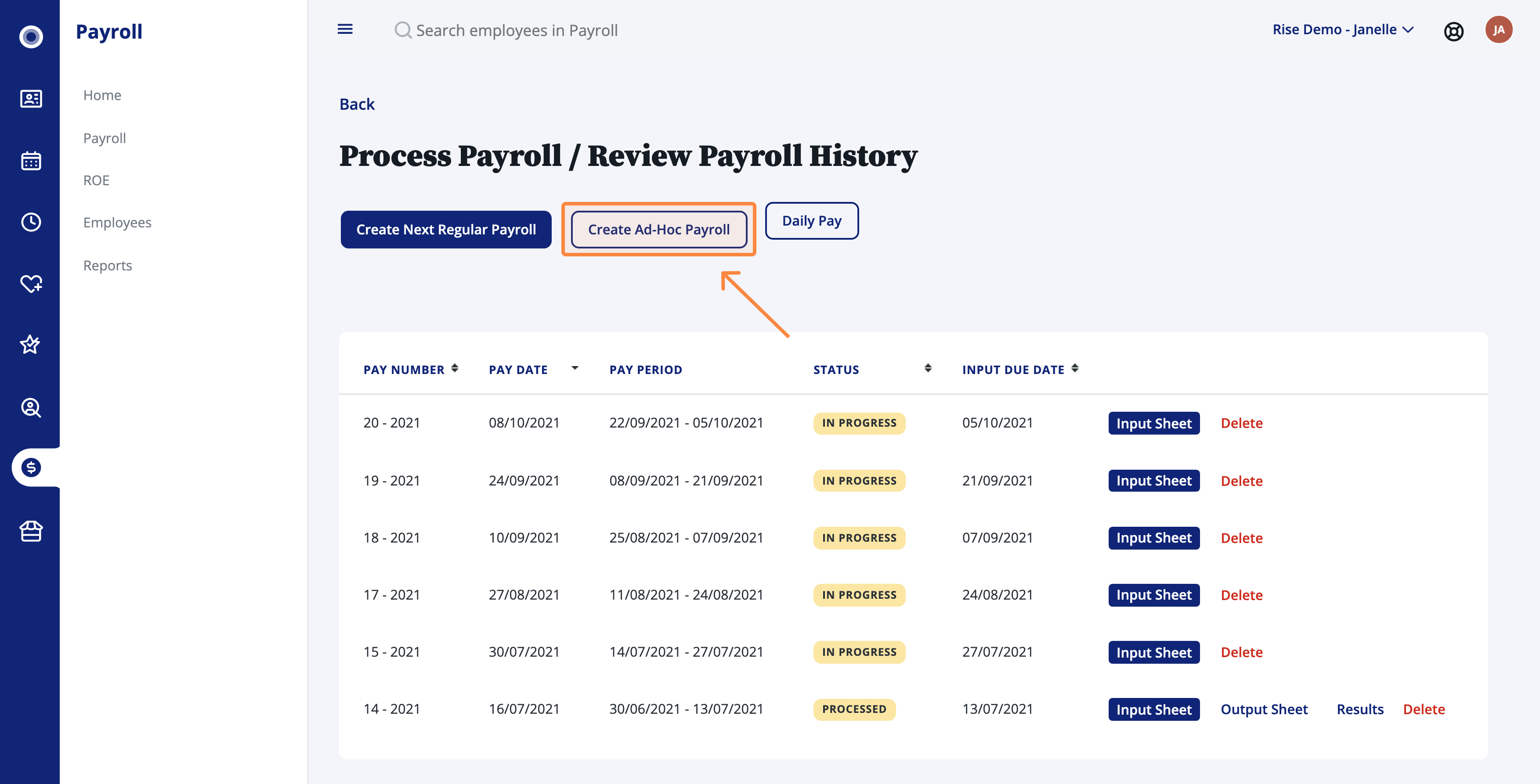 4.

Enter the required

Pay Date

,

Pay Period

, and

Reason

into the appropriate boxes.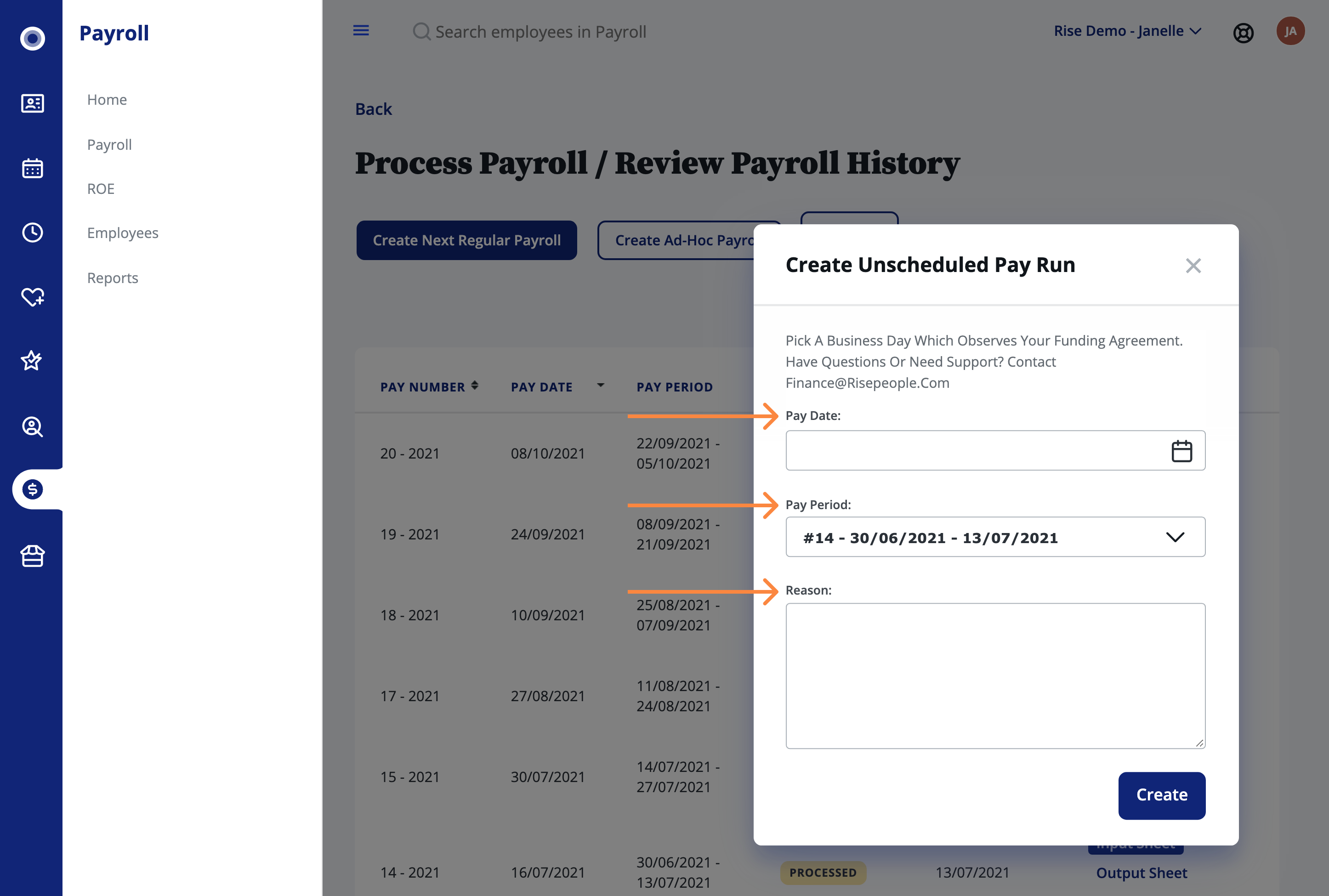 Pay Date

:

Enter the date the employee will be paid.

Pay Period:

Select which pay period this payment is attached to. This is important if you will be processing an ROE for this employee - it should reflect when the employee earned the payment.




Reason:

All ad-hoc payments are tracked for auditing purposes. There will be a timestamp, your user id, and this reason attached to the creation of the ad-hoc pay run.



5. Click

Create.

The system will take a moment to process and then you will be entered in the input sheet for your ad-hoc payrun.





8. Process payroll as normal.
Related Articles

How to finish (approve) a pay run

Submitting a pay run This tutorial is for the final steps of this process, you will have already done the following; Created a regular or ad-hoc pay run. For more information on how to create pay runs, check out our articles on How to create a ...

How to change an ad-hoc payroll pay date

Determining an appropriate pay date When you create an ad-hoc pay run, you specify the pay date. Just like your regular payroll, Rise needs three banking days to process ad-hoc pay runs. If you approve the pay run on Monday before 10am PST the ...

How to process a manual cheque

Creating an appropriate pay run You need to attach this information to a pay run. If the payment is a one-off such as a bonus or termination pay, you will want to create an off-scheduled run. Off-schedule (or Ad-Hoc) runs allow you to add only the ...

How to pay out a vacation balance

If you have been accruing vacation pay using the Rise default payroll instruction Vacation Pay Earned (Accrued), then a balance exists in the system that is owed to the employee. You can pay out the entire balance of this accrual using the payroll ...

How to create a deduction pay code

1. Open Payroll, click Payroll, and then click Payroll Setup. 2. In the Payroll Instructions tab, click on Add New Deduction. Options within the setup screen 1. The first section is titled Details. You will need to enter both the English and French ...