How do I set up or adjust an employee's compensation?
Add a new or update a current compensation policy



If this employee is brand new and has no existing compensation policy, there are just a few steps to complete.
2. Click on

Compensation

.



3. Scroll down the page and you will see the

Payroll Departments

section. Ensure the employee has at least one department assigned. Click

Add Compensation Policy

if no existing compensation policies exist, or click

Edit

on the current policy if you wish to adjust it.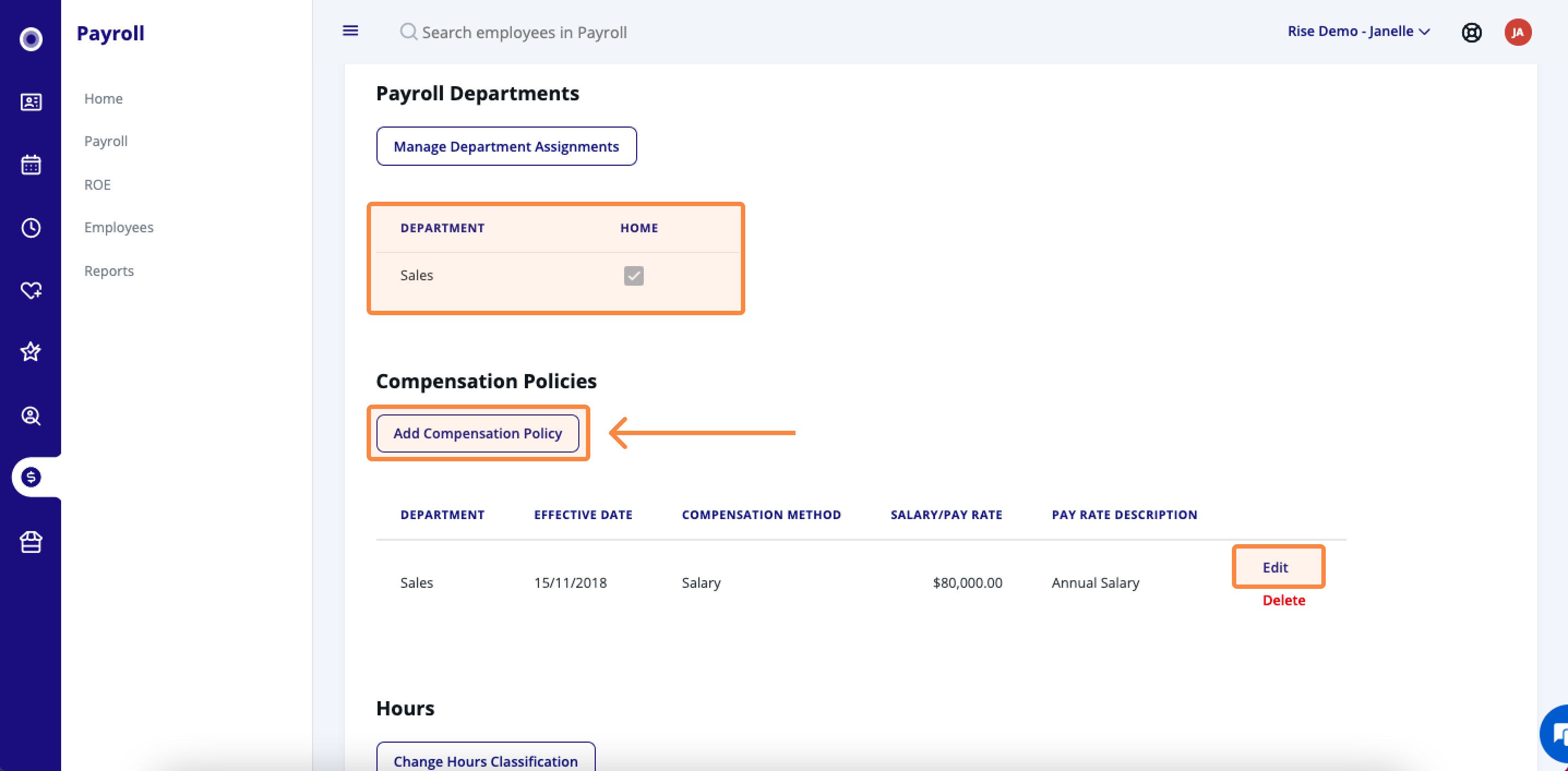 4. Select the department to which this policy applies. If only one department exists, it will auto-populate.



There are three compensation types:
a. For salaried employees, click

Salary

and add both the

Annual Salary

and

Avg. Hours in a Pay Period

.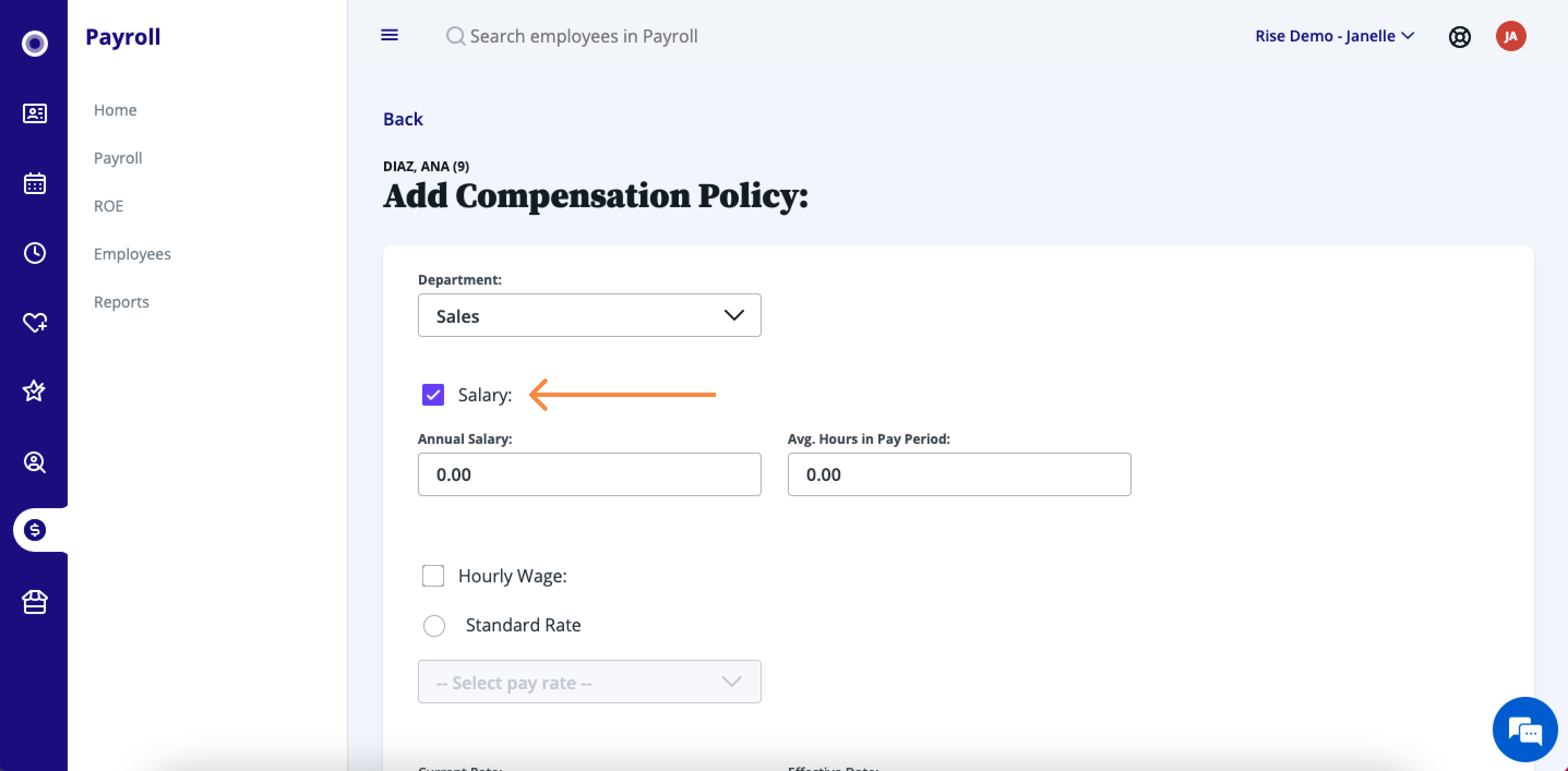 b. For hourly employees with a standard rate, click

Hourly Wage

, select

Standard Rate

, and then choose the applicable rate from the

drop down.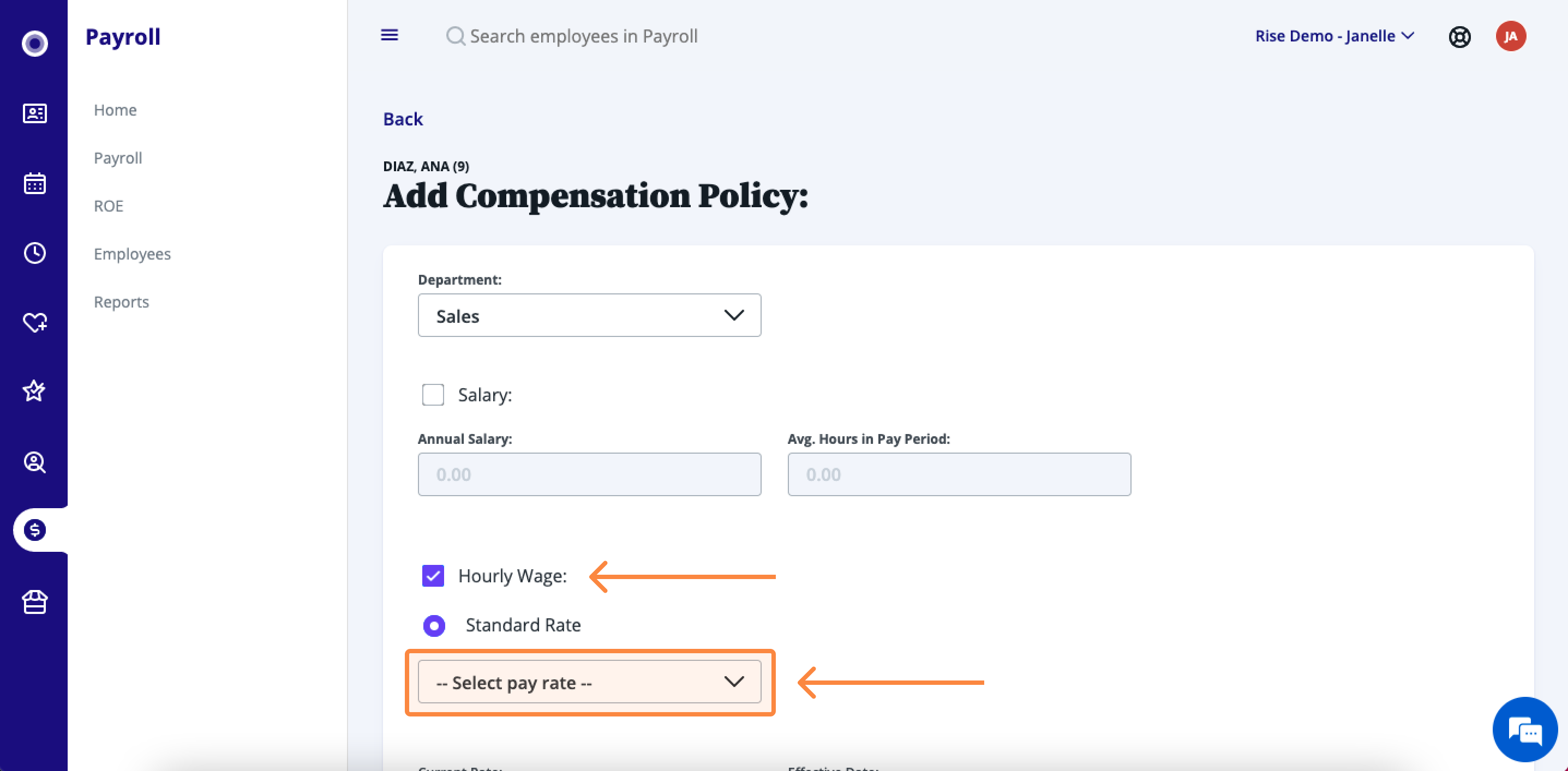 c. For hourly employee's with a custom rate, click

Hourly Wage

, select

Custom Rate

and then enter the applicable rate.



5. Choose the effective date for this compensation change, and click

Save

.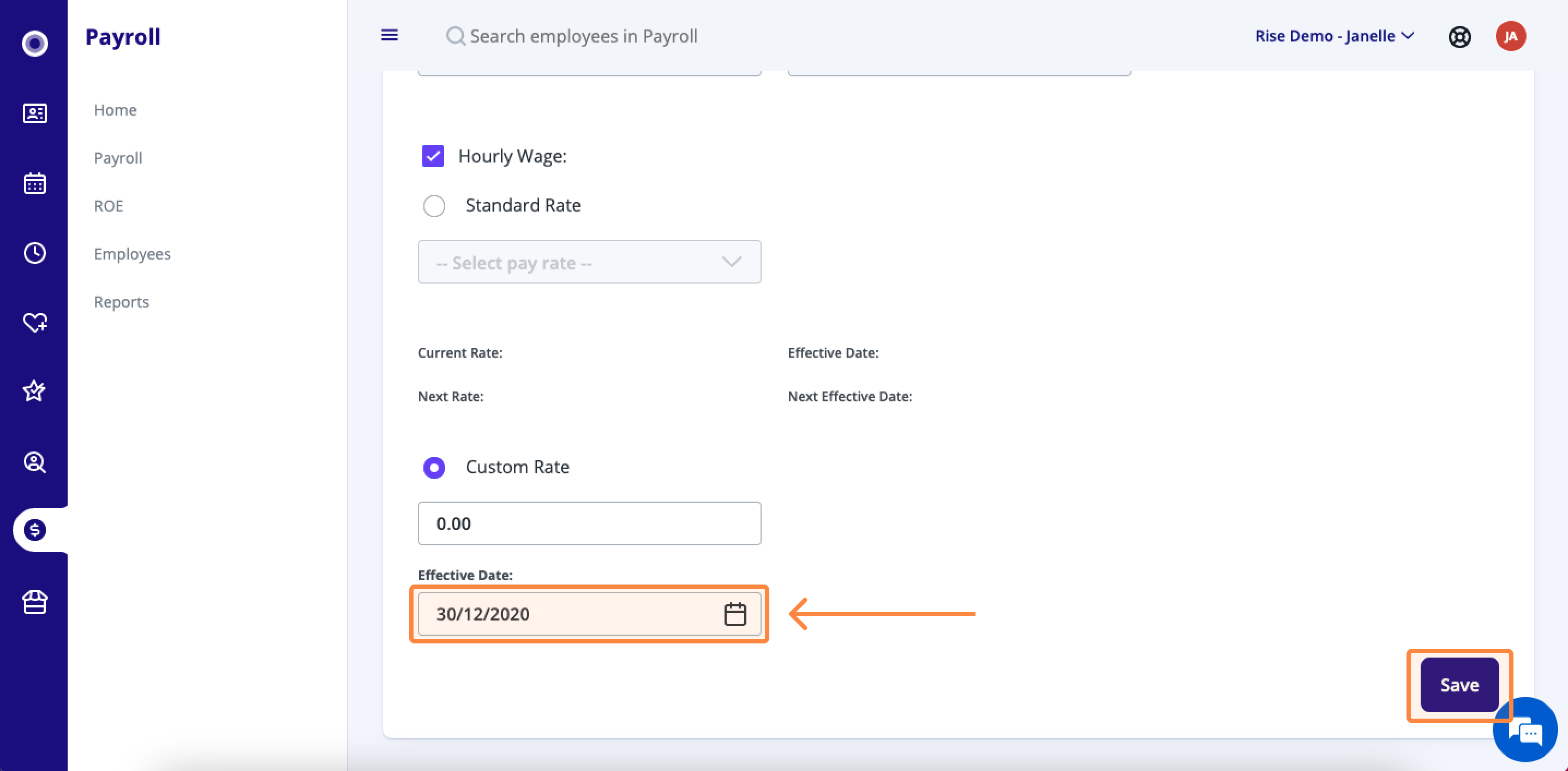 Notes for unique situations



If an employee requires both an hourly and a salary rate, enter both as separate policies.

If an employee's pay is split between two departments, add both as separate policies. If they are salary, the combined annual salary should reflect their true earnings, and the combined average hours should reflect the real hours they work in a pay period.

If you'd like to switch an employee from one type of policy (e.g. standard hourly rate) to another type of policy (e.g. custom hourly rate) you will need to delete the old policy and add the new one fresh.
Related Articles

How to add a standard rate to your organization

What is a standard rate? A standard rate is a "rate classification". When you add a new employee, instead of choosing "custom hourly rate", you would choose a rate class to be applied to this employee. When that rate class gets a raise, each employee ...

How to add an employee to Payroll

To add an employee to Payroll, you will have to follow a different set of steps depending on which Rise features your organization uses. My organization only uses Rise Payroll If your organization only uses Payroll, you can add employees directly ...

How to set up an employee in payroll

Please follow these steps in chronological order before attempting to process payroll. 1. If you created payroll profiles for your employees when you added them to the People Directory, you won't need to add them again to payroll. However, if you ...

How to adjust accruals for an employee

If you have a large number of adjustments to make, contact our support team for an import spreadsheet. This process is useful if you have one or two changes to make. 1. Navigate to the employee's payroll profile. For more information, check out our ...

How to create an earning pay code

There are three types of earning payroll instructions. If you wish to enter a number of hours into the input sheet and have the hours calculate at the hourly or salary rate outlined in the employee's compensation policy, you will need to set up ...