How to create a regular pay run
1. Select

Payroll

in the side menu, and click on

Process Payroll / Review Payroll History

.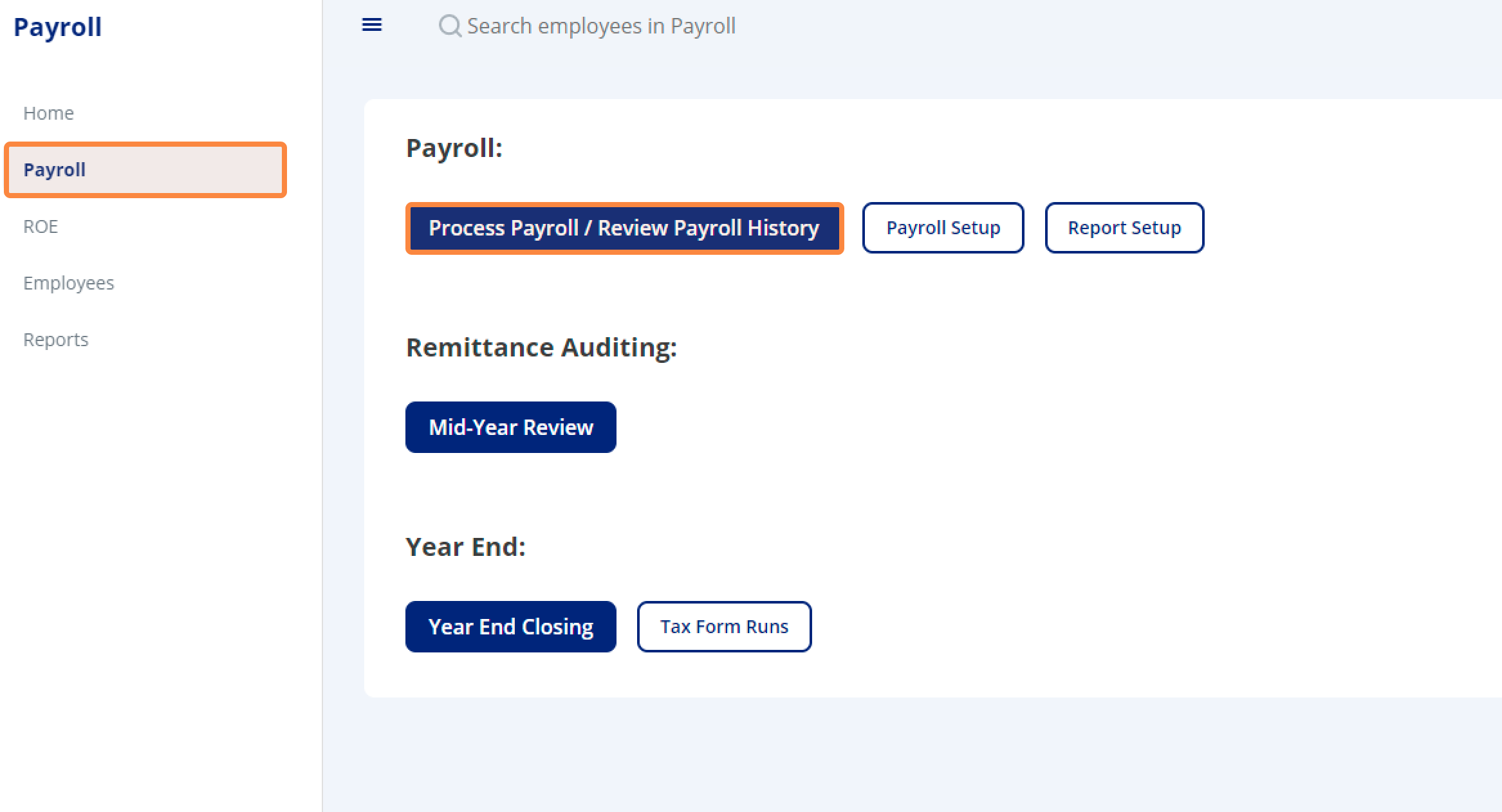 2. Click on

Create Next Regular Payroll

and wait a moment for the pay run to be generated.
3. You will see a new entry appear with the status

In Progress

. Verify that the pay period and pay date are accurate, and make note of the input due date (this run must be processed by 10am PT that day to be paid on the pay date). To enter into this pay run, click

Input Sheet

.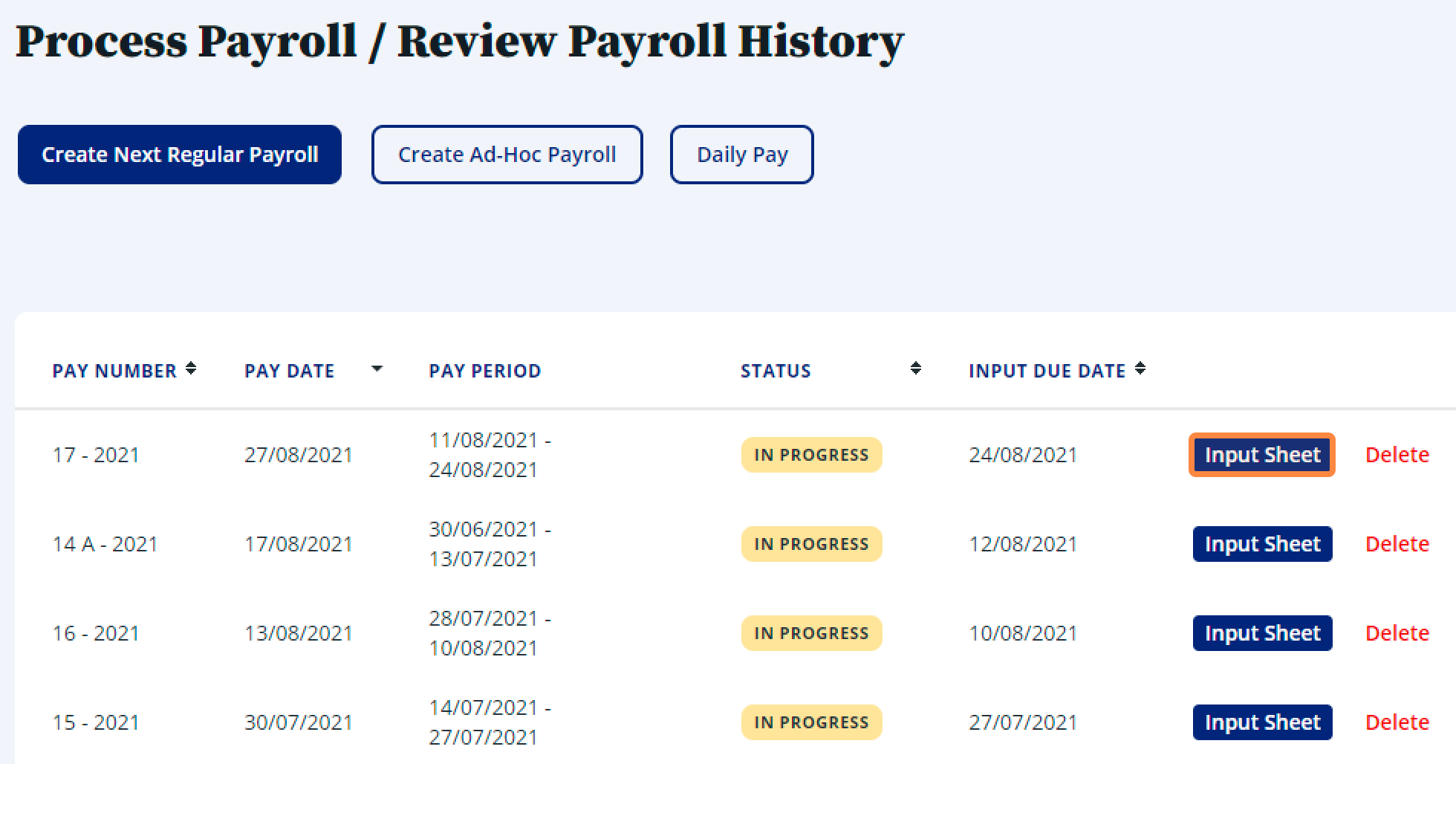 Related Articles

How to create an ad-hoc pay run

1. In the Payroll menu on the left-hand side, click Payroll. 2. Click Process Payroll / Review Payroll History. 3. Click Create Ad-Hoc Payroll. ...

How to finish (approve) a pay run

Submitting a pay run This tutorial is for the final steps of this process, you will have already done the following; Created a regular or ad-hoc pay run. For more information on how to create pay runs, check out our articles on How to create a ...

How to change an ad-hoc payroll pay date

Determining an appropriate pay date When you create an ad-hoc pay run, you specify the pay date. Just like your regular payroll, Rise needs three banking days to process ad-hoc pay runs. If you approve the pay run on Monday before 10am PST the ...

How to create a deduction pay code

1. Open Payroll, click Payroll, and then click Payroll Setup. 2. In the Payroll Instructions tab, click on Add New Deduction. Options within the setup screen 1. The first section is titled Details. You will need to enter both the English and French ...

How to create an earning pay code

There are three types of earning payroll instructions. If you wish to enter a number of hours into the input sheet and have the hours calculate at the hourly or salary rate outlined in the employee's compensation policy, you will need to set up ...