How to change an ad-hoc payroll pay date
Determining an appropriate pay date
When you create an ad-hoc pay run, you specify the pay date. Just like your regular payroll, Rise needs three banking days to process ad-hoc pay runs. If you approve the pay run on Monday before 10am PST the earliest pay date would be Thursday. If you have any questions about what an appropriate pay date might be, please contact our support team via live chat to confirm.
Changing an ad-hoc payroll pay date
1. Enter the pay run by selecting Input Sheet

on the pay run you wish to change.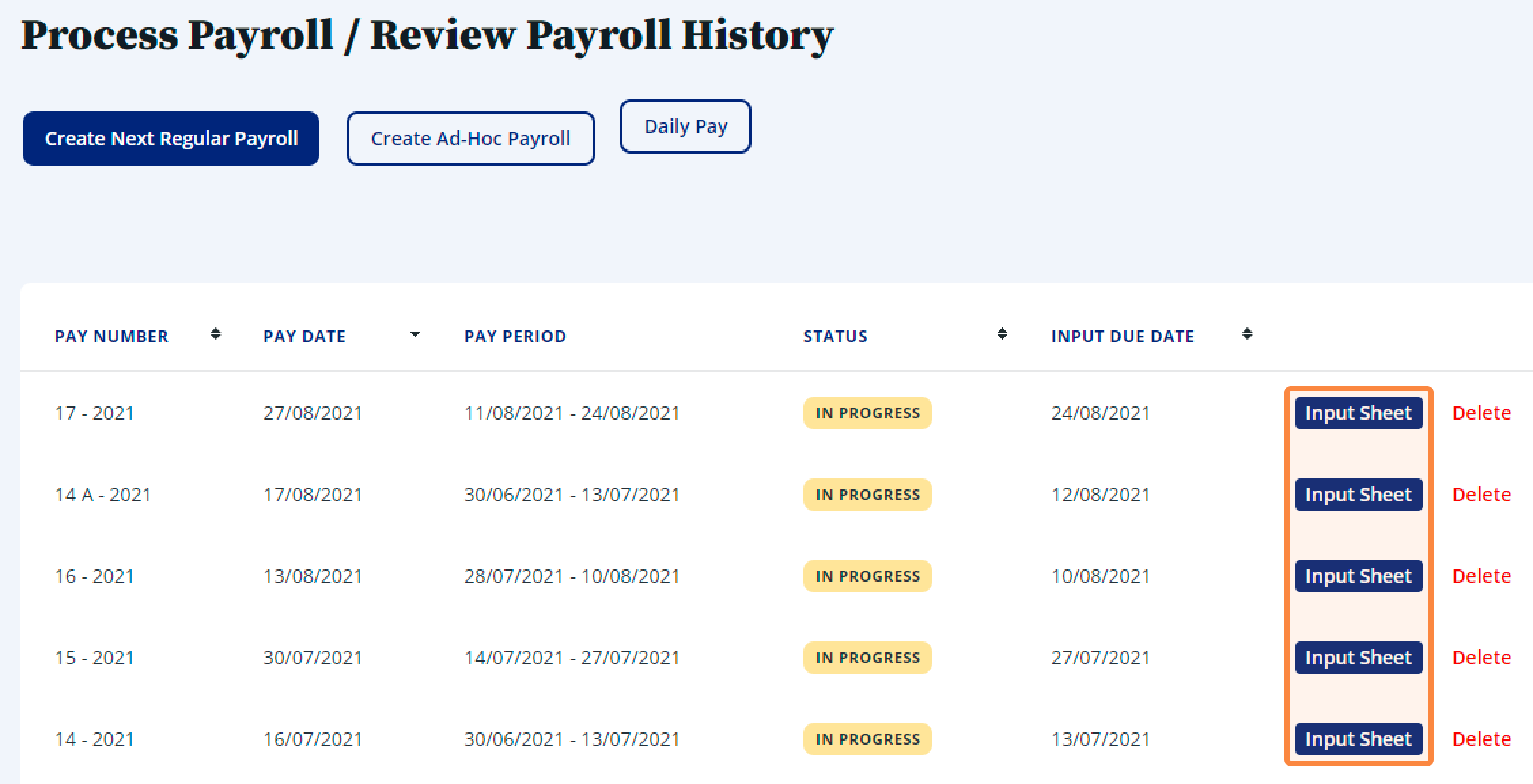 2. If your pay run is processed, the top of your screen will look similar to this. Press

Modify Input to bring your input sheet back to an In Progress status. If your pay run is already In Progress, skip to step 3.

3. If your pay run is in progress, press the Edit

button available next to the pay date.

4. In the pop-up box that appears, enter the new pay date in a DD/MM/YYYY format, or click the calendar icon to pull up a clickable calendar. Enter a reason for modification (used for auditing) and press

Save

to update your pay run.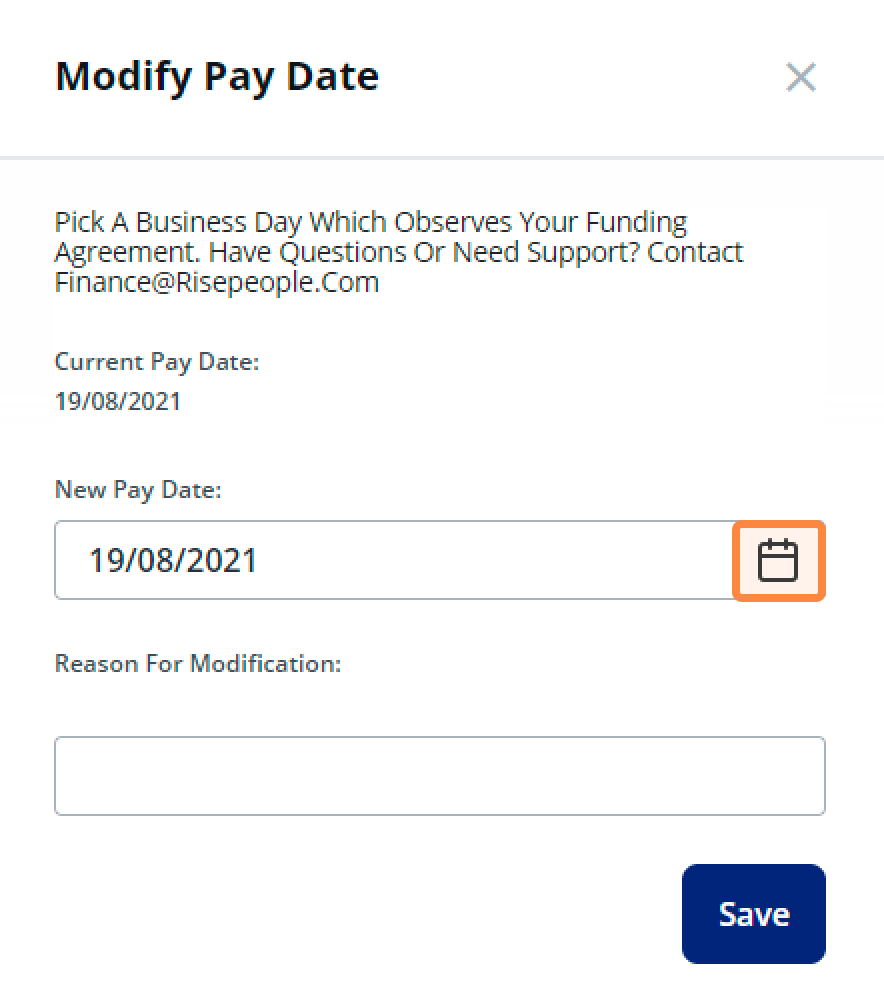 Related Articles

How to create an ad-hoc pay run

1. In the Payroll menu on the left-hand side, click Payroll. 2. Click Process Payroll / Review Payroll History. 3. Click Create Ad-Hoc Payroll. ...

How to view and change your pay date

Where to find your payroll calendar/schedule 1. Click Payroll on the top menu, then Payroll Setup in the Payroll box. 2. Select ...

How to finish (approve) a pay run

Submitting a pay run This tutorial is for the final steps of this process, you will have already done the following; Created a regular or ad-hoc pay run. For more information on how to create pay runs, check out our articles on How to create a ...

How to set up payroll

Before you start processing your first payroll with Rise, please ensure you do the following: 1. If you have previously used a different provider, please inform Service Canada of your intent to change payroll providers by issuing a single Record of ...

How to adjust an employee's pay class

Pay classes are used in Rise to separate employees into different groups and connect pay rules and pay codes to employees in each group. Pay classes are most commonly used to separate hourly employees and salaried employees. To change an employee's ...